What Are Thermally Broken Aluminum Doors and Windows
Updated: 25 Oct 2022
Thermally Broken Aluminum Doors and Windows Knowledge
Broken bridge aluminum door and window is also called "
thermally broken aluminum
window & door". It stops the flow of heat from inside (outside) to outside (inside). A thermal break profile is made by adding thermal barrier strip PA66 in the middle of the aluminum profile. The thermal barrier strip is used to connect the broken aluminium frame profiles into one to achieve the effect of thermal insulation and heat preservation.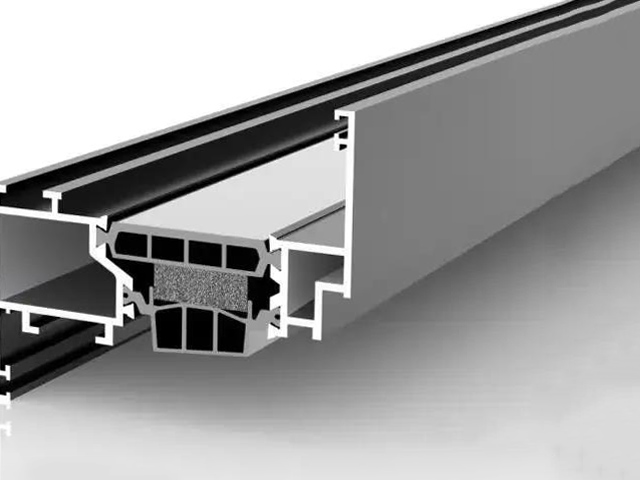 Thermally broken aluminum doors and windows feature
Thermally broken
aluminum door and window systems
offer many advantages, most importantly, improved thermal performance. The advantages of aluminum are retained: strength, durability and stability, for example, but the disadvantages of thermal conductivity are overcome. This makes thermally insulated aluminium windows and doors ideal for commercial building applications and high-end residential projects requiring large, complex glazing solutions.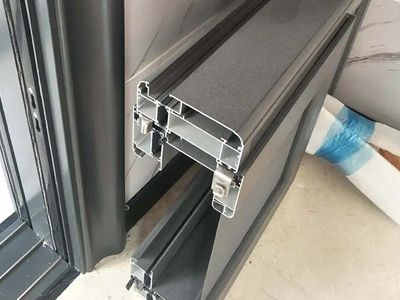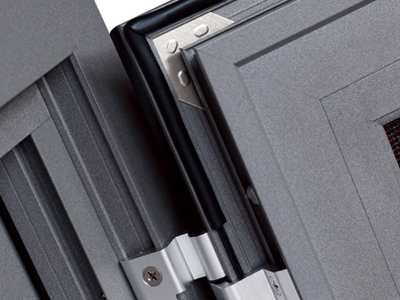 Good thermal insulation and heat preservation performance
The thermal conductivity K value of thermal break aluminium windows and doors is less than 3W/m2K, half of the heat loss of ordinary aluminum windows. The heating cost is reduced by about 30%. In winter, aluminum window frames with insulation strips can reduce heat loss through the frames. In summer, if there is air conditioning, the frames with insulation strips can reduce energy loss. The inner surface temperature of aluminum frames with insulation strips is close to room temperature, avoiding the possibility of indoor moisture condensing on the surface of the frame due to oversaturation.
Broken bridge aluminum doors and windows components
Thermal barrier profile includes profiles, hardware, glass, heat insulation strips, sealant strips, etc. There are mainly two types of profiles for windows and doors, namely, strip type and rubber injection type. The strip-through type is formed by two heat insulation strips connecting the inner and outer parts of the aluminum profile, thus preventing the conduction of heat inside and outside the aluminum profile and realizing the purpose of energy saving.
Colorful
After adopting surface treatment such as anodizing, powder coating or fluorocarbon coating, different colors of aluminum profiles can be produced. After the combination of rolling, the heat insulating aluminum alloy doors and windows produce two-color windows with different colors for indoor and outdoor.
Many styles
There are folding, sliding, casement, top-hung, composite type, etc.
Not easily deformed, no maintenance
The windows and doors of broken bridge aluminum have high tensile and shear strength and resistance to thermal deformation, strong and durable broken bridge aluminum profiles are not easy to be eroded by acid and alkali, do not easy to yellow and fade, and almost no maintenance.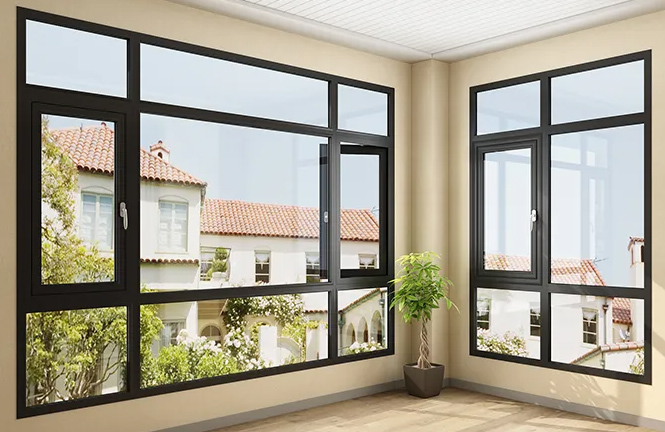 Aluminum thermal break doors & windows will be a great option to eliminate noise and maintain a quiet and comfortable temperature for your home.
China Shenghai Aluminum offers a comprehensive range of
thermally broken windows and doors
for commercial and residential applications with significantly improved thermal performance compared to equivalent non-thermally broken systems.