Aluminum Door & Window
Updated: 11 Dec 2021
The Best Aluminum Extrusion Door and Window Frame Supplier
Extruded aluminum frame door & window is becoming more and more popular, and the scope of application is becoming wider and wider. According to customer needs, we can design a place suitable for customers to live or office. Whether hot and dry or humid and rainy countries or regions, custom-designed
aluminum frame door window
Shenghai can solve these problems.
Shenghai is the best aluminum extrusion manufacturer in China. We provide more than 15 custom-designed door and window solutions for Saudi Arabia, Africa, Europe, America, Thailand, countries or regions, and have won Like from customers.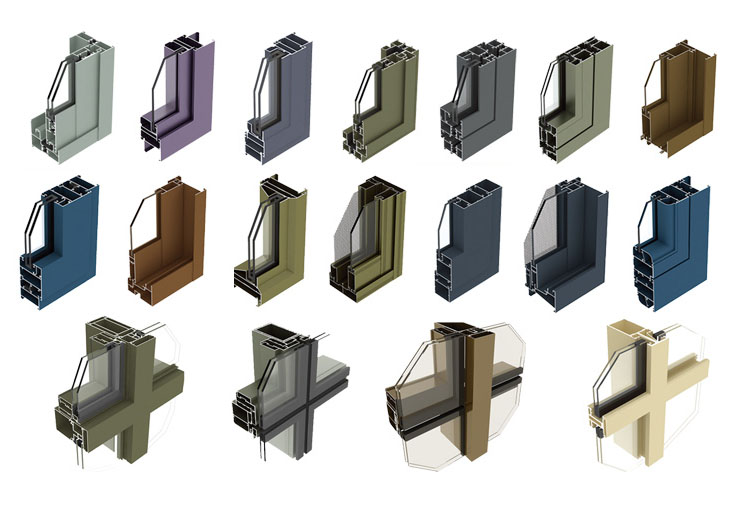 Our Aluminum Extrusion Frame Door & Window Application
Aluminium office partition

Commercial door and window

Residential door and window

Curtain walls

Furniture wardrobe and kitchen cabinet

Decoration profiles

Industrial window and door
Types of Aluminum Door and Window Profiles
Door:
there are mainly flat door, sliding door and folding door
1. Flat door has good airtightness and can effectively prevent wind, sand, dust, or other impurities from entering the house; security, aluminum alloy material, is very convenient and safe to use.
2. Sliding door has simple operation and smooth sliding; it is convenient to divide and effectively use the space of the house; it has a good sound insulation effect; it is conducive to the light and transparency of the overall indoor space.
3. Folding door
After the folding door is opened, it can be moved to the side. The room is more transparent and will appear broader. It has the functions of heat preservation and heat insulation, moisture-proof, fire-proof and flame-retardant, noise reduction and sound insulation.
Our Aluminum Profiles Door Customer Story
| | | |
| --- | --- | --- |
| | | |
| Aluminum Flat Door | Aluminum Sliding Door | Aluminum Folding Door |
Window
: sliding windows (including left and right sliding windows, up and down sliding windows), casement windows (including inner and outer windows) and top-hung windows.
1. Sliding windows has beautiful appearance; large window width, large glass block, wide field of vision, high daylighting rate; flexible and safe use; long service life; open in a plane and occupy less space;
2. Casement windows are characterized by large opening area and ventilation; good airtightness, sound insulation, heat preservation, and strong impermeability;
3. Top-hung windows are characterized by ventilation and safety. It is widely used in buildings.
Our Aluminum Window Customer Story
| | | |
| --- | --- | --- |
| | | |
| Aluminum Sliding Window | Aluminum Casement Window | Aluminum Top-hung Window |
What Can We Do
We can custom aluminumextrusions for door and window according to your requirement.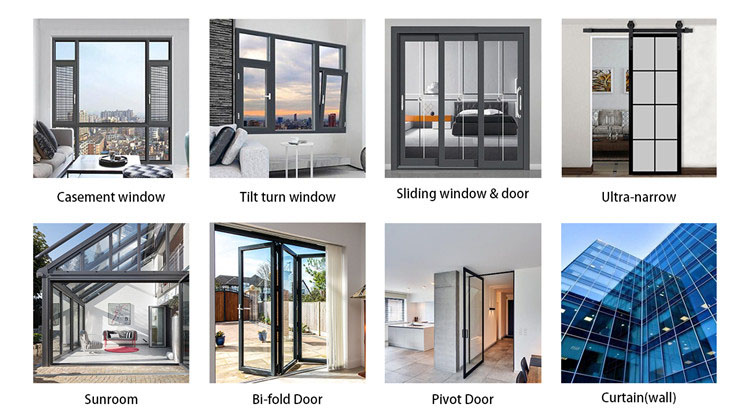 1.Surface treatment (The surface treatment of aluminum door and window profiles mainly uses anodizing to make the surface of the profile silver-white. Surface treatment can enhance the appearance of the profile and prolong the service life of the aluminum door and window profiles.)
Anodized, powder coated, electrophoresis, wood grain, ect.
2.CNC machining aluminum
drilling, precise cutting, milling, turning, pocketing, facing, punching, tapping, etc.
3.Color
silver, white, black, bronze, champagne, golden or customized.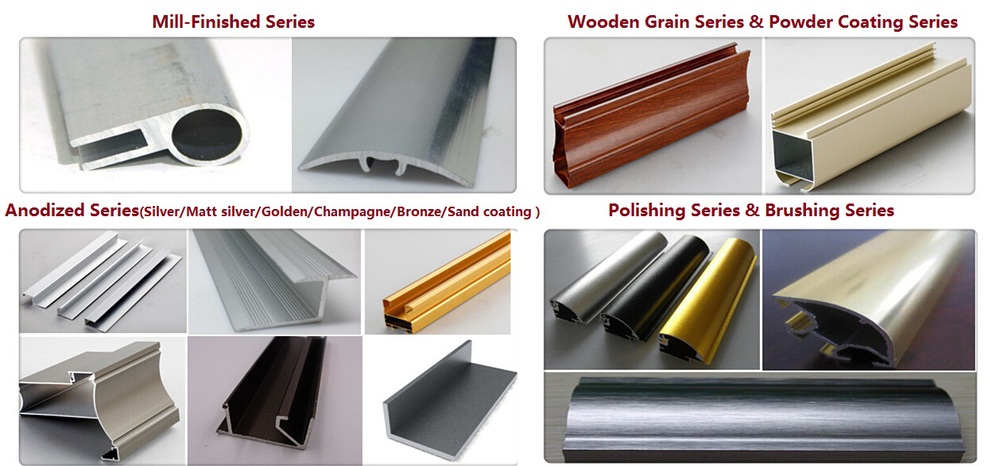 Why Choose Us As Aluminium Profiles Supplier
Shenghai is the best aluminum profiles door & window and deep processing supplier.
Established over 11 years ago, our company has been one of China's best aluminum profile suppliers. And since 2011, when we started exporting our products, we have become one of the best suppliers in the world.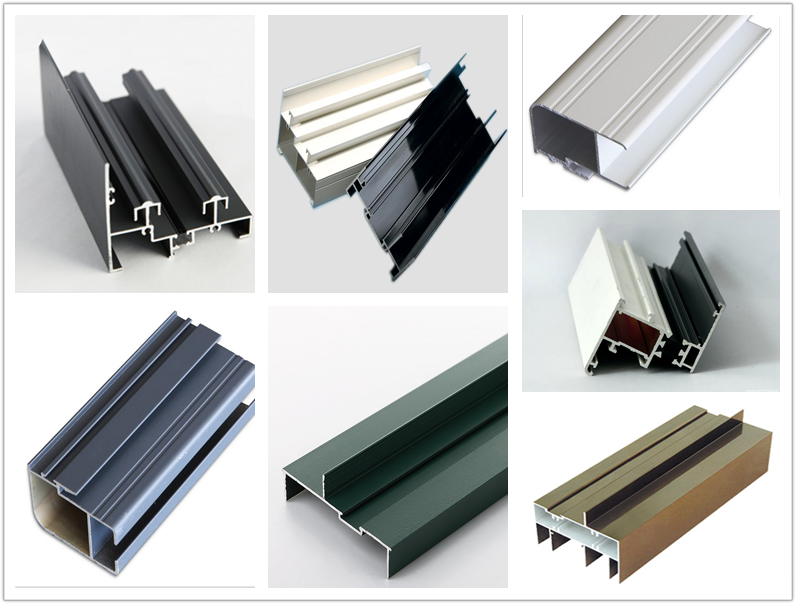 Aluminum Profile Framing Door & Window Series
We offer a wide and diverse range of windows and doors of top-notch quality, which can satisfy your house or office needs.

Our interior and exterior
aluminum door and window frames
are of a high value and high utility design to eliminate street noise.
We can offer aluminum door and window extrusion designs. Shenghai has a team of design engineers ready to assist you with custom designs.
If you want to know more, please feel free to fill the inquiry form and
contact us
.