What Are Accessories for Slot Aluminum Profile
Updated: 5 May 2023
Common accessories and functions of slot aluminum profiles
Industrial slot aluminum is widely used. It has a lot to do with its accessories.
Aluminum slot profiles
can be quickly assembled modularly, and connected with aluminum profile accessories, eliminating the need for welding, which can shorten the assembly time of frames and frame structures. What kinds of accessories are available for slot aluminum?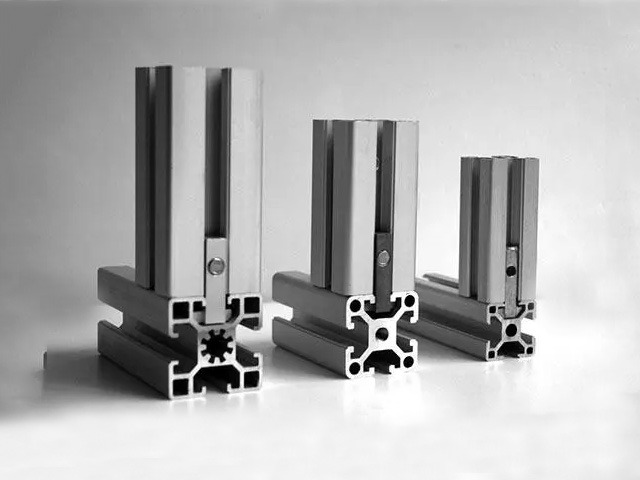 Bolt and Nut series
Bolts and nuts are indispensable aluminum profile accessories in profile connection. Commonly used specifications and models are T-bolts, T-nuts, elastic nuts, slider nuts, hexagon socket bolts, half-round head hexagon socket bolts, flange nuts, etc. As long as two profiles are connected, bolts and nuts are required. The profile must first be drilled when used alone as a profile connection. If a slider nut is used, it needs to be inserted into the profile groove first. It should be selected according to the size if it is used in conjunction with corner fittings.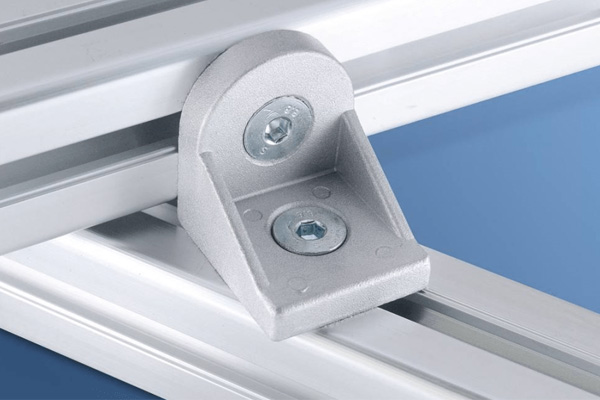 Corner fittings and corner brackets series
This series is one of the accessories commonly used in the installation process of profile frame structures. This series is generally used with more support but needs to be used together with bolts and nuts. And when selecting the type, it needs to be selected according to the size of the aluminum profile specification. Depending on the profile series, corner fittings are available in different sizes. Commonly used corner brackets specifications are 20 series, 30 series, 40 series, 45 series, 60 series, and 80 series. The 40 series corner fittings include the 4080 series corner fittings.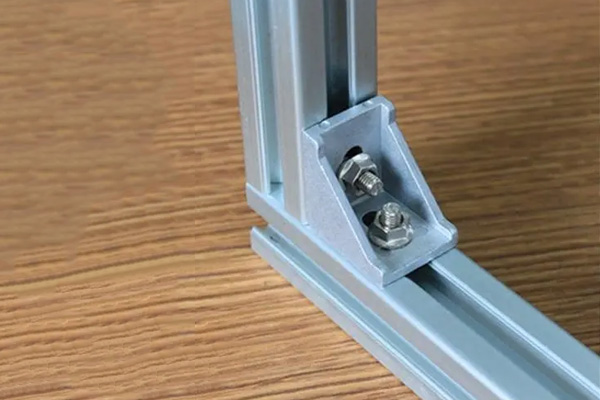 Assembly decoration accessories series
This series is to play a decorative and beautiful role in the frame assembly process. They commonly used hooks, handles, seals, hinges, hooves, hanging eyes, etc. Generally, protective covers are used more during the installation of mechanical equipment.
Special connection accessories series
This connector series is generally used for frame structures that meet specific unique connection methods. Commonly used are three-dimensional connectors, steering connectors, one-note connectors, movable links, hinges, anchor connecting pins, bevel connectors, etc. The one-word connector can realize the linear expansion of the connection of two profiles. 3D connectors allow the connection of 2 or 3 profiles. It is also a dedicated connector for semicircular profiles. The steering angle connects two sections that are not perpendicular to each other.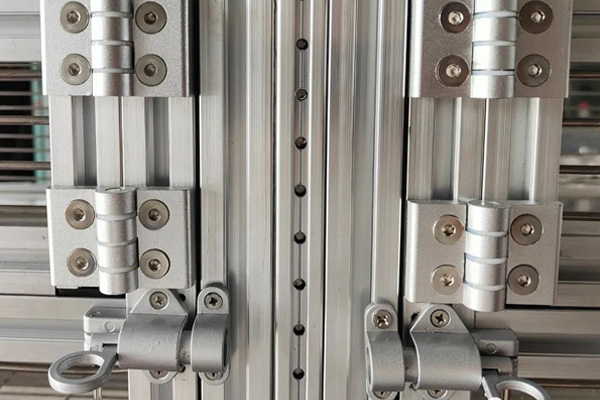 In the industrial aluminum profile construction system, accessories are inseparable. The above is the introduction of common accessories and use functions of
slot extrusion profiles
. Different aluminum profile connection accessories are used in different ways. The specific selection needs to be determined according to the actual situation. We are aluminum profile manufacturer, and you can also consult us if you have any questions.