Top Quality Thermal Break Aluminum Window Frame Manufacturer
Updated: 21 Nov 2022
What is thermally broken aluminium window
Thermal break profile aluminum means that the front and back sides are aluminum alloy material. The middle uses hard plastic as the cavity to break the aluminum alloy on both sides, thus playing better heat insulation and sound insulation effect. Because the aluminum alloy is a metal material, the thermal conductivity is excellent, especially when the outdoor temperature is very high, aluminum alloy can become a way to transfer heat, and
thermal break aluminium
can play the effect of disconnecting the heat.
The aluminum frame is a very important component of any window and door system. It can affect your system's energy efficiency, sound insulation, etc. Thermal break technology features a reinforced polyamide bar between the inside and outside aluminum profiles, creating an insulated barrier within the window frame. Thermally broken aluminum will conduct heat, cold, and noise a thousand times slower than standard aluminum.
Systems with thermal breaks cost higher, but it is a worthy investment that can help you save energy (heating, cooling) costs in the long run.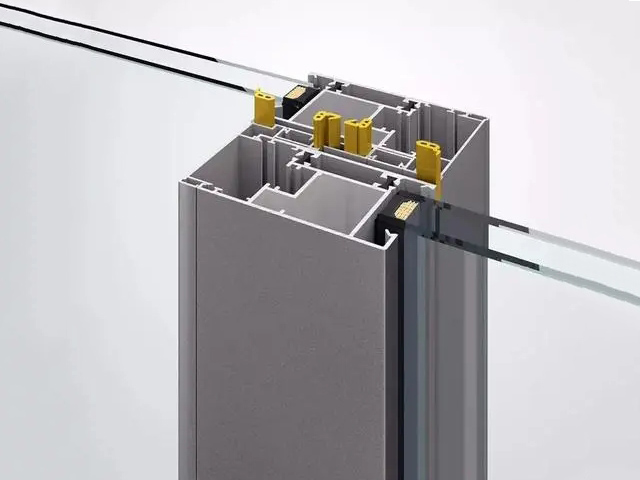 The best thermal break aluminum window frame manufacturer in china
According to the data, the export of aluminum thermal barrier profile window and door frames from China to the world, ranking the world's top. China is becoming more and more mature in the technology of aluminum broken bridge doors and windows. Both well-known aluminum doors and windows companies and small companies are creating each product with heart and soul. We use advanced machinery and equipment, select high-quality aluminum rods, hire experienced engineers, and focus on every detail of the aluminium thermal break doors and windows. According to different countries' door and window systems, we focus on different points of design.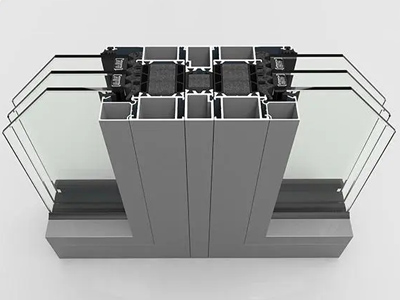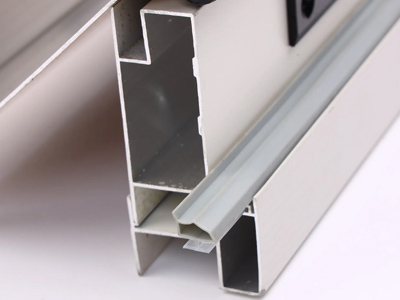 Compared with vinyl, fiberglass and wood frames, aluminum conducts heat and cold the least well. The aluminum window manufacturer offers a Thermally Improved Aluminum frame in select regions to reduce heat flow. Thermally Improved
Aluminum windows and doors
are equipped with thermal breaks to separate the interior and exterior surfaces and improve energy efficiency.
The high technical standard of aluminium frames and state-of-the-art technology guarantee top performances in terms of optimal thermal and acoustic insulation, good weather resistance and high-quality safety solutions with maximum transparency.
The aluminum thermally broken window has outstanding properties, like high strength, good heat insulation, rigidity, excellent fireproofing, large lighting area, good atmospheric corrosion resistance, high comprehensive performance, long service life, and good decorative effect. A high-grade aluminum window profile is the first choice for high-end building windows.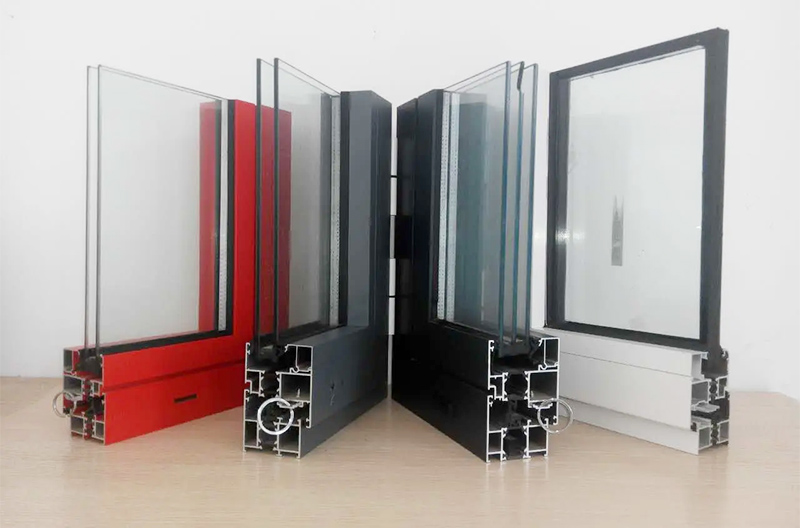 China Shenghai Aluminum is your trusted supplier
Thermal break aluminum windows have become the mainstream market because of their practicality and ability to solve many heat insulation and thermal insulation problems.
The technology of thermally broken aluminum windows and doors in China is very mature, and it has become one of the largest exporters in the world. We manufacture break bridge aluminum and supply
break bridge aluminum frames
to many famous brand window and door customers. We are a professional Chinese aluminum extrusion factory supplying aluminum window and door frame series to many countries or regions, including Mexico, Malaysia, South Africa, Philippines, Vietnam, Saudi Arabia, UAE, Yemen, Kuwait, etc.
Please get in touch with us if you are looking for a high-quality manufacturer of thermal break aluminum windows and doors. We can provide you with samples and catalogs.