Our Aluminum Profile Deep Processing Service
Updated: 21 Feb 2022
We are an integrated company profile extrusion and
aluminum
deep processing. To meet customers' needs for
aluminum profiles
deep processing
, we have a deep processing factory.
There are CNC machines, anodized equipment, powder coating equipment, electrophoresis equipment, etc., in the factory. Learn more about the deep processing services we can do below.
1.Aluminium Profile for CNC Machining Service
Aluminum profiles for CNC machining service include cutting, punching, tapping and milling, etc.
CNC machining is very popular with aluminum profile manufacturers. reason:
① The number of tooling is significantly reduced, and complex tooling is not required to process parts with complex shapes. If you want to change the shape and size of the part, you only need to modify the part processing program, which is suitable for new product development and modification.
② Stable processing quality, high processing precision and high repeatability.
③ In the case of multi-variety and small batch production, the production efficiency is high.
④ It can process complex profiles and even some unobservable processing parts.
If your aluminum profile needs to be processed by CNC, you can choose us. We have more than a dozen CNC machines, which work efficiently and produce fast.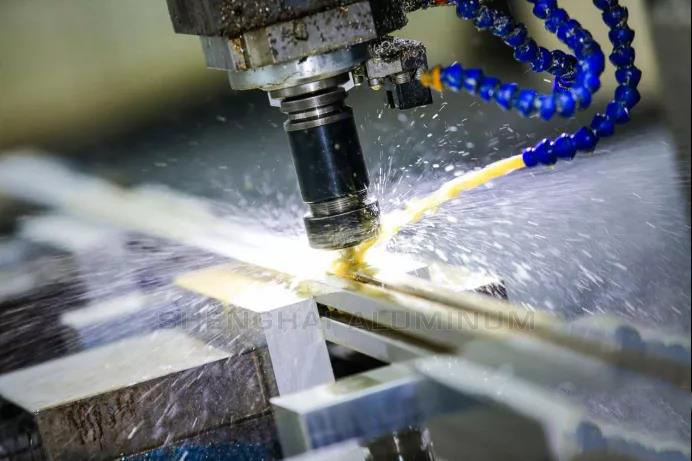 2.Anodized Finish Aluminum
After the profile is anodized, it can protect and meet the customer's colour requirements. Hard anodizing aluminium is usually used in electronic enclosures, heat sinks, engine cylinders, pistons, doors and windows, etc.
Hard anodised aluminium film grades:
AA10, AA15, AA20, AA25.
Aluminum anodized finishes that our customers frequently request are:
black anodized aluminum, silver anodized aluminum, brushed anodized aluminum, clear anodized aluminum, satin anodized finish, natural anodised aluminium, bronze anodized aluminum, etc.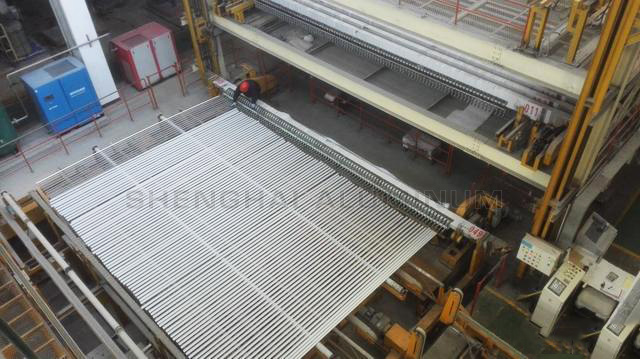 3.Aluminum Powder Coated Finish
Powder coating is very popular in the aluminum deep processing market. Because aluminum powder coated can be formulated into various colors, it can increase people's demand for decorative colours. Moreover, the cost of powder coating is low, and the Product is not easy to damage, so aluminium processing manufacturers also like this finishing method.
Powder-coated aluminium profiles are mainly used for doors and windows, curtain walls, thermal break profile, etc.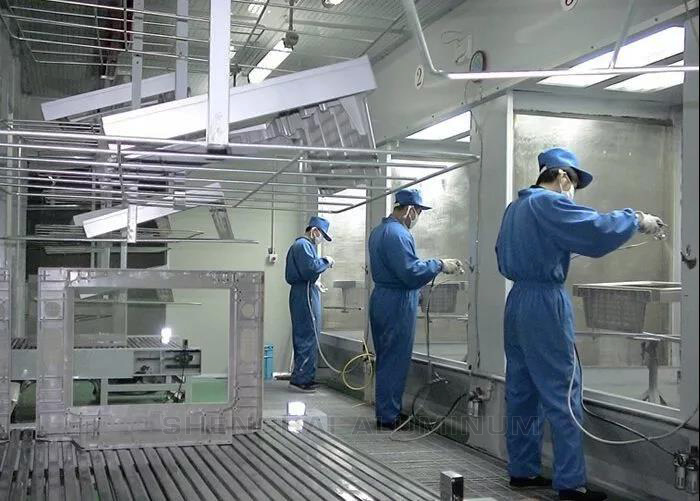 4.Electrophoresis Aluminum
Water-based paints mainly color the electrophoresis of aluminum profiles. The electrophoretic coating has high transparency, which has high decorative properties and highlights the metallic lustre of the aluminium profile itself. Therefore, the electrophoretic coating has been used more and more on architectural aluminum profiles. Electrophoretic champagne, silver and bronze are especially popular.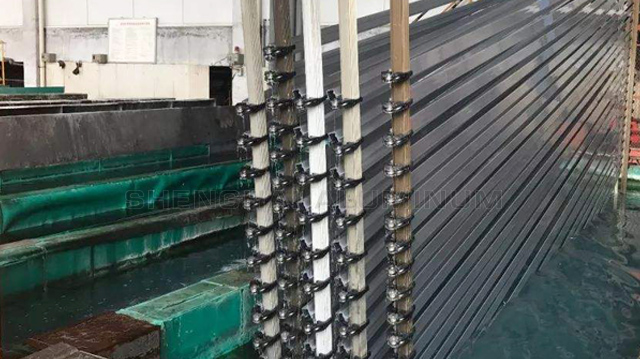 Our company mainly provides integrated services for extruded aluminum profiles and
aluminium profiles
deep processing.
Aluminum deep processing services
: CNC machining, anodized, powder coating, electrophoresis, etc. The main products include aluminium extrusion for doors and windows, LED strip aluminium profile, aluminium tile edge trim, aluminum profiles for handles, heat sink, electronic enclosures, aluminum baffle ceiling strip, etc.
Please feel free to contact us to build a good aluminium alloy decorative building.