Make Your Own LED Strip Aluminium Profile
Updated: 25 Apr 2023
Aluminum alloy is the most commonly used material for LED light strip profiles because it has durability, heat dissipation performance, and can be fully used as a heat sink for LED light strips. Our aluminum profiles often come with diffusers or covers that help distribute light evenly while protecting the LED light from the dust, moisture, and other environmental elements.
Shenghai Aluminum is a LED light strip profile supplier. We offer high-quality LED light strip channels and accessories in various shapes and sizes. You can use SHENGHAI Aluminum to customize your application's
LED aluminum profiles
. You can choose surface-mounted, recessed, pendant, corner, round, staircase and flexible profiles for your projects from us.
When choosing an aluminum profile for LED strips, it is important to consider factors such as the length of the LED profile, the width of the profile, the type of diffuser and the finish of the profile. Choosing a profile compatible with the LED strip profile and any other accessories, such as connectors, power supplies and controllers, is also important. Shenghai Aluminum can provide a one-stop service for your project. Welcome to contact us.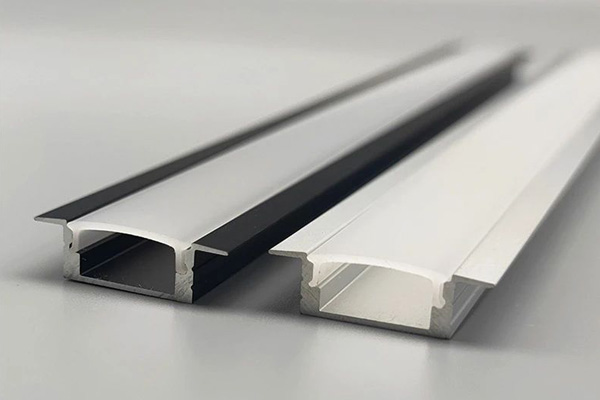 What are the common LED aluminum profiles
LED aluminum profiles not only protect and house LED strips but also provide a professional and stylish finish to lighting fixtures. Aluminum LED light bars are very popular and there are many types. Common types of
aluminum LED profiles
from Shenghai Aluminum include: surface-mounted LED profiles, recessed-mounted LED aluminum profiles, corner LED strip profiles, staircase LED aluminum profiles, etc.
Surface-mounted LED profile:
Available in a variety of shapes and sizes to suit different LED strip widths and applications. Can be installed on the ceiling, wardrobe, cabinet, etc.
Recessed LED strip profile:
Recessing into walls, ceilings or other surfaces, providing a flush finish.
Corner LED aluminum profile:
For mounting in the corner of a wall or ceiling to provide a clean and professional finish to lighting fixtures.
Round LED profile:
These profiles have a circular cross-section, often used in decorative lighting applications.
Diffused LED aluminum:
These profiles have a diffuser cover, which helps to spread the light and reduce glare. They are ideal for creating ambient lighting effects in rooms.
Slim profiles:
Typically used in applications where space is limited.
Waterproof aluminum LED profile:
Designed to be water or water-resistant, ideal for outdoor lighting applications or wet environments.
This is the common aluminum LED strip profile. There are many types of Shenghai Aluminum to meet different applications and requirements. If you want to know more about LED strip profiles, you can contact our engineers.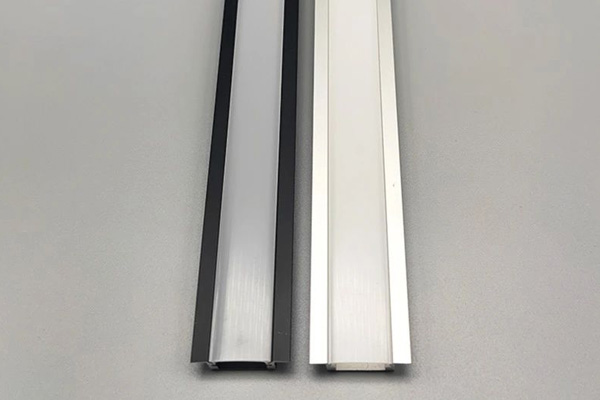 LED aluminum profile: surface treatment, aluminum fabrication
Surface treatment of an LED aluminum profile can serve various purposes, such as improving its appearance, increasing its durability, and providing better thermal conductivity. Common surface treatment methods include anodizing, powder coating, brushed finish, polishing, etc.
Fabrication of an LED aluminum profile involves several steps, including design, cutting, bending, assembly, and finishing.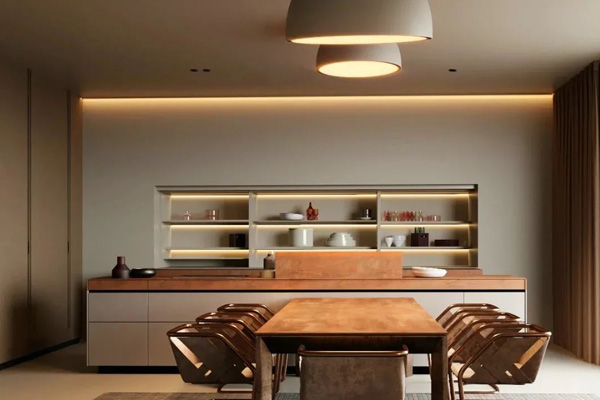 Shenghai Aluminum LED profile
strictly controls every step, from extrusion, surface treatment, aluminum processing, and delivery. Not only can it provide the highest quality products, but it can also save customers a lot of money. If you want to develop or operate aluminum LED lights, you can list your requirements and send them to us.