Aluminum Folding Door is the Best Choice
Updated: 14 Oct 2022
About Aluminum Folding Door
When choosing a folding door for your home, I believe that many customers consider many questions. For example, which material to choose for the door (aluminium folding door, uPVC fold door)? The material is very important and will affect the service life of the folding door or application.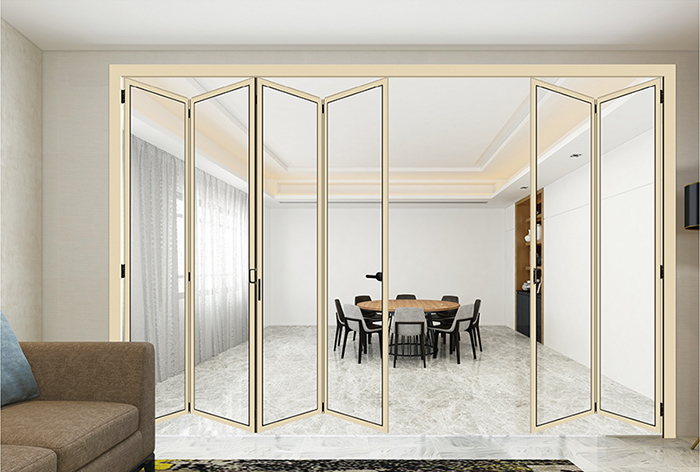 Why aluminum folding door is the best choice
Price
Although uPVC folding doors are inexpensive, it is not like aluminium bifold doors because the durability of aluminum will make folding doors aluminum last longer. And uPVC folding doors often need to pay more because of maintenance. So in terms of price, aluminum bi fold door is a better deal and choice.
Strength and Security
From both safety and strength perspectives, aluminum bi folding doors are the best choice. Aluminum is stronger than uPVC and can support glass even though the frame is thinner. While both materials will ensure the safety of your home, aluminum glass fold doors are the best choice for you if you are looking for the strongest material.
Thermal efficiency
Due to the high thermal conductivity of aluminum, the thermal insulation or heat preservation performance is not as good as uPVC. But the newly introduced aluminum folding patio doors can reach the same level of thermal efficiency as uPVC. So thermal efficiency does not affect the development of aluminum folding doors and customer preference.
Maintenance
Aluminum folding doors
can be coated with weather-resistant finishes (e.g. anodized, powder coated, etc.). This means they can withstand any weather. However, uPVC folding doors often require maintenance (unlike aluminium folding doors, which require no effort to maintain) and are not resistant to harsh weather. If uPVC folding doors are constantly exposed to the sun, they tend to deteriorate and fade.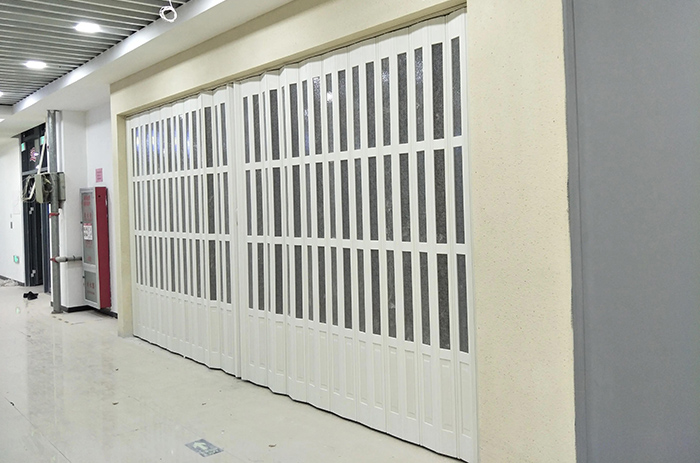 Shenghai Aluminum can provide aluminum bifolding doors in a variety of colors, styles and sizes.
We offer a variety of bifold door sizes, including standard sizes such as 2m, 3m, 4m, 5m and 6m aluminum glass fold doors.
2-panel, 3-panel, 4-panel, 5-panel, 6-panel and 7-panel options are available. All of our aluminum bifold doors are also available in a variety of different colors. Such as grey, black, brown, champagne, white and other aluminum folding doors.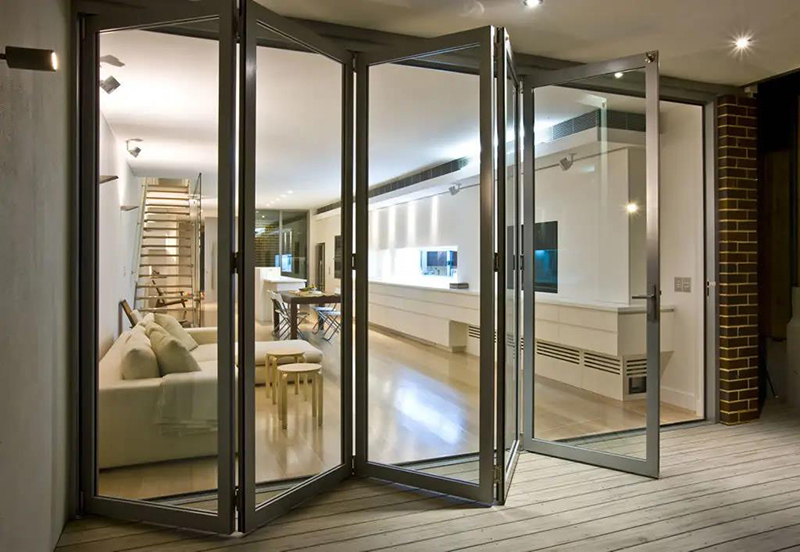 Our aluminum bifold door features
High-security hinges and locks
Unique high-strength roller design
Multiple color options
Unique handle design
Low threshold option
Low maintenance
Top and bottom bolts
Severe weather tested
We are dedicated to
aluminum profile door and window design
. We are able to meet our customers' individual customization. Please trust
China Shenghai Aluminum Manufacturer
, we have a professional team of engineers and excellent designers. We will provide you with the best aluminum glass folding doors.