Aluminum Edge Trim VS Stainless Steel Trim Strip
Updated: 20 Sep 2022
In architectural decoration, there are generally many types of edge trim. The most common are
aluminum edge trim
and stainless steel edging trim. So what is the difference between
aluminum transition strip
and stainless steel edge trim?
Aluminum Edge Trim
Aluminum alloy has the characteristics of low density, good processing performance, non-toxic, easy recycling, excellent electrical conductivity, heat transfer, corrosion resistance, etc.
And Aluminum trim strip is a new type of metal material. So the strength is very high and the flexibility is very strong. It has the characteristics of fire and moisture resistance and corrosion resistance. The installation is simple and safe, and if a problem needs to be repaired later, the disassembly is also very convenient and can be reused. Aluminium edging strip material is environmentally friendly and healthy. It has a colorful surface pattern and different colors, which is suitable for various interior decoration styles.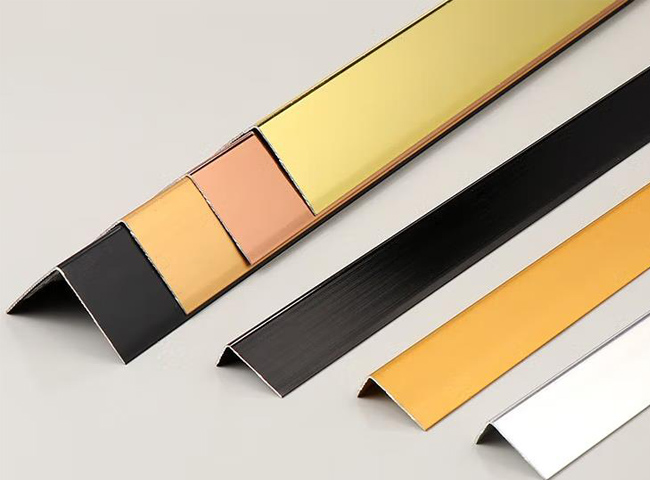 Stainless Steel Trim Strip
Stainless steel decorative strips have strong hardness, impact resistance and corrosion resistance. It is also not easy to damage and is more durable. The material is also healthy and environmentally friendly. The effect of the installation is very good, suitable for modern style decoration.
However, the price of stainless steel decorative strips is higher. The style is less, and the appearance is not as good as the aluminum trim.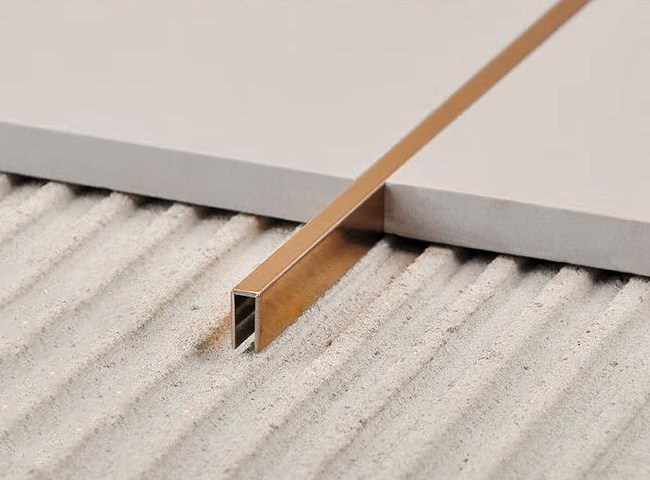 Aluminum trim VS stainless steel edging trim
Price:
stainless steel is more expensive than aluminum alloy.
Hardness:
the hardness of stainless steel is higher than that of aluminum alloy.
Surface treatment:
aluminum alloy is more abundant, including electrophoresis, powder coating, anodizing, etc., while stainless steel is less.
High-temperature resistance:
stainless steel is resistant to high temperatures, with a melting point of 1200 to 1500 degrees and aluminum alloy melting point of 500 to 800 degrees.
Machinability:
Aluminum alloy is relatively soft and easy to cut and shape. Stainless steel is harder, so processing performance is lower than aluminum alloy.
We all know each has its advantages by comparing aluminum edging strips and stainless steel edge trim. Therefore, you can consider aluminum corner strips if you want a variety of styles. Aluminum edging trim is widely used in tiles, flooring, carpets, etc. SHENGHAI aluminum profile supplier offers you the best
aluminum edge trim
.