About Advantages of Extruded Aluminum Heat Sink
Updated: 3 Nov 2021
Why choose aluminum profile for Heat sink material. Because aluminum has excellent thermal conductivity, it is lightweight and good energy-saving effect. Copper heat sink don't widely use because of the high price of copper and it is not easy to process them into beautiful shapes. Stainless steel is inferior to aluminum in its heat dissipation and anti-corrosion ability. Therefore, the best choice for the heat sink material is aluminum.
Extruded aluminum heatsink
is used widely because of its high strength, good water and air tightness, good heat conduction, exquisite appearance and easy processing. For example machinery, automobiles, wind power, household appliances and other industries. Currently, commonly used aluminum heatsinks include: electronic, electrical, computer heat sink aluminum, sunflower aluminium profile radiator, electricity semiconductor heatsink profile, etc.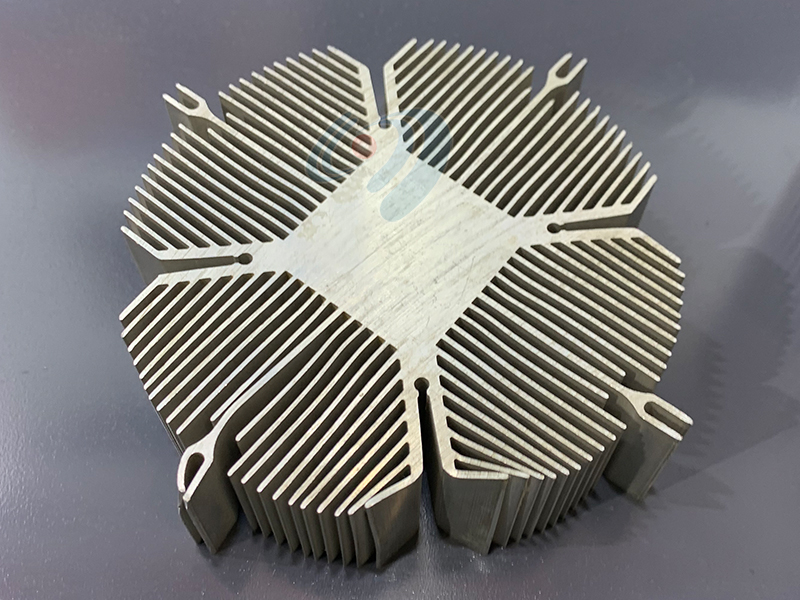 What are the advantages of Heat sink aluminum
1. Aluminum profile has good thermal conductivity, so aluminum extrusion heatsink is widely used in many industries;
2. Corrosion resistance and long service life. A thick oxide film can form on the surface of the aluminum alloy material, which can be used for a long time in heating water or automobile water tanks with pH≤9. The aluminum heat sink with special surface treatment can be used in various materials with pH≤12 for a long time;
3. Various surface treatments can be carried out, with a wide variety of designs and colors, and no solder joints, vital decoration, beautiful and durable, and can satisfy people's requirements;
4. Safe to use and high-pressure bearing. Because the specific strength and specific stiffness of aluminum alloy are more significant than that of copper, cast iron and steel. Even in the case of thinner thickness, it can withstand sufficient pressure, bending force, tensile force and impact force. Will not be damaged during handling, installation and use;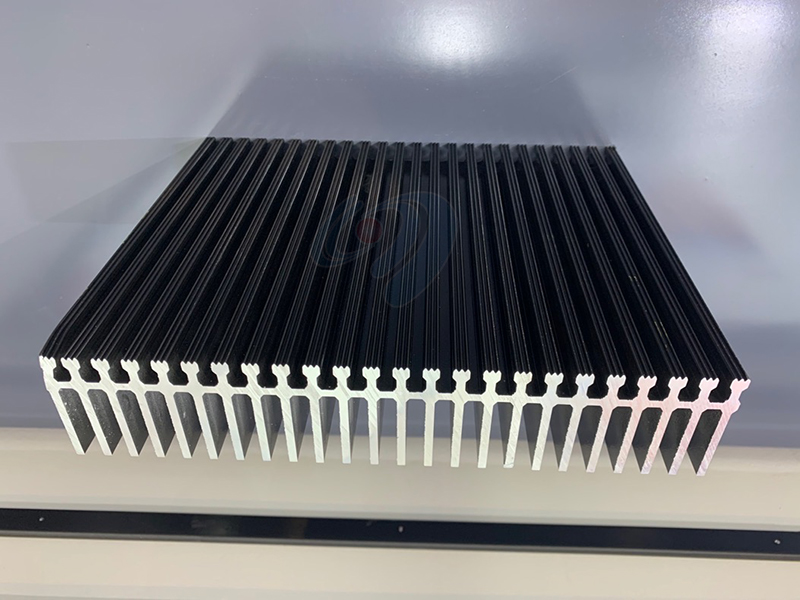 5. Lightweight, easy to install and transport. When the heat dissipation is the same, the weight of the aluminum heat sink is only one-eleventh of the importance of the cast iron heat sink. One-sixth of the steel heat sink and one-third of the copper heat sink. Can save transportation costs, reduce labour intensity, and save installation time;
6. Simple installation and convenient maintenance. Because the aluminum alloy has a low density and can process into parts of various shapes and specifications, the cross-section of the aluminum heat sink is large and regular, which is convenient for product assembly and surface treatment. It can be directly installed on the construction site, saving a lot of installation costs. Maintenance is also convenient and cost less;
7. Energy saving and consumption reduction, low use cost. When the centre distance between the inlet and outlet of the radiator and the heat conduction temperature are the same, the heat dissipation of the aluminum heatsink is 2.5 times higher than that of the cast iron radiator. Although the heat dissipation effect of aluminum extrusion heatsink is lower than that of copper heat sink, it can reduce the weight. Because aluminum is cheaper than copper, it can save costs.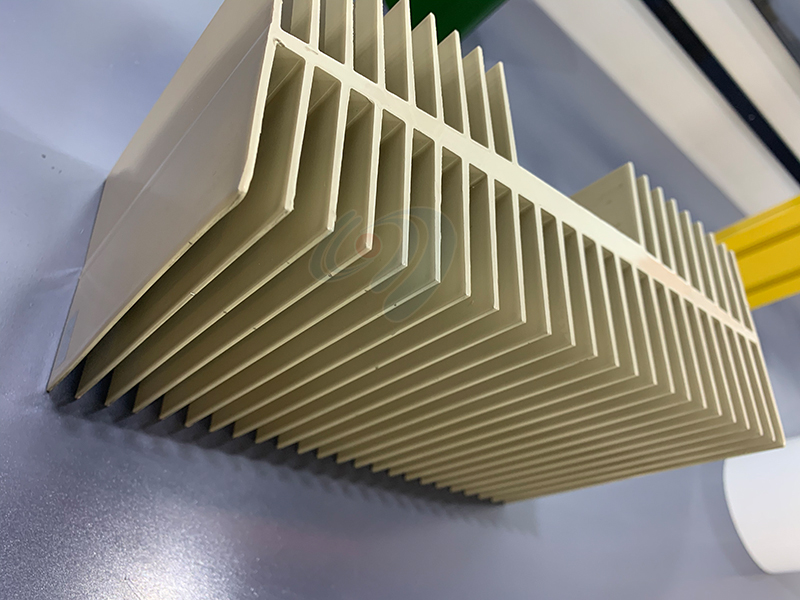 In terms of making heat sink, aluminum profiles are the best choice of materials for heatsinks. Whether it is energy-saving, material saving, decoration, price, weight, etc., it has advantages. The heat dissipation of steel is not as good as aluminum, so aluminum heatsinks are better than heat sinks made of other materials in any respect.
We are an integrated manufacturer of aluminum extrusion profile and
deep processing aluminum profile
. For example
CNC machining, anodized aluminum profile, powder coated aluminum
, etc. To know more, please contact us.