What Is Decorative Metal Aluminum Trim Strip
Updated: 15 Nov 2022
Where to Use Decorative Metal Aluminum Trim Strip
Generally speaking,
aluminum trim strip manufacturers
choose aluminum alloy 6063 series material. Then through the three processes of casting, extrusion, and surface treatment.
Aluminum decorative strips
are heavily used in furniture decoration. For example, shoe cabinets, cabinet doors, wine cabinets, wall paintings, lamps (LED light), etc., can be realized according to pre-design. Extruded aluminum trim strip adopts advanced anodized coloring technology, with light, strong texture and bright color, and can effectively prevent deformation or scratches. aluminum trim strip has moisture-proof and fire-proof, high and low-temperature, wear, and pressure resistance characteristics. It can solve the interface problems of fixing, trimming, and leaning wood flooring, tiles, stairs, and carpets.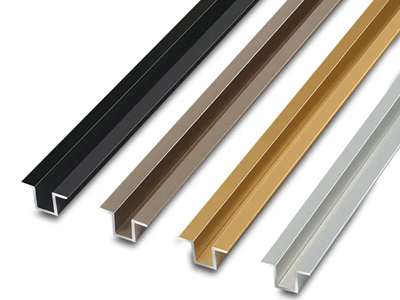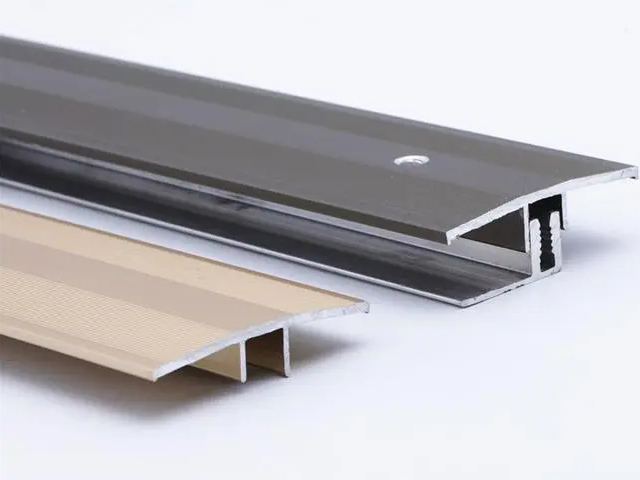 Advantage of Decorative Metal Trim Strip
Decorative metal extruded trim strips
have been used in architecture for many years. Modern architecture has a wide variety of decorative metal materials, especially some alloy materials. Metal trim has qualities that other materials cannot compare. Therefore, they are widely used in architecture. Currently, the most used metal trim materials are aluminum and stainless steel.
With high-strength corrosion resistance, waterproof wear resistance, and rub resistance, climate change will not deform the decorative metal strips. The decoration effect of stainless steel metal decorative lines is particularly good among decorative metal strips. Aluminum extrusion trim strip installs all kinds of curved metal decorative strips, edge lines, closing strips, corners, etc. We are a professional manufacturer of decorative metal lines and can solve the problem of any shape of the decorative surface.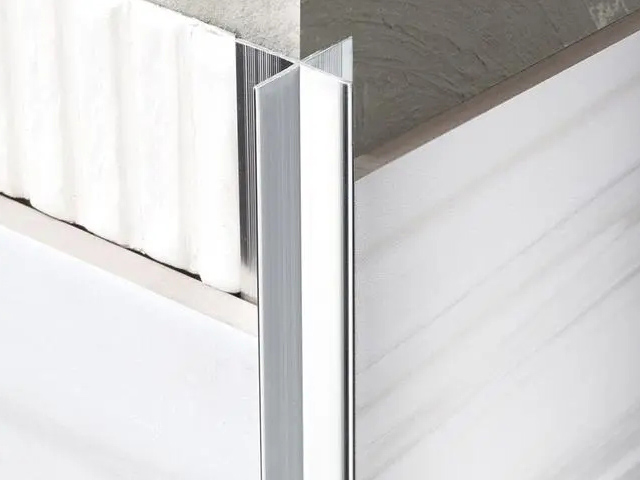 Aluminium Transition Strip Supplier - Shenghai Aluminum
Decorative Aluminum Trim Shape
1. U Channel Aluminum Trim
2. Aluminum T Trim
3. Aluminum Hat Channel Edge
4. Aluminum J Cap Edge Trim
5. Z Channel Aluminum Edging
6. H Aluminum Edge
7. Corner Round Aluminum Trim
Aluminum Edge Trim Surface Treatment
Anodizing, Mill finish, Electroplating, Polishing, Sand blasted, Powder coating, Silver plating, Brushed, Painted, PVDF etc.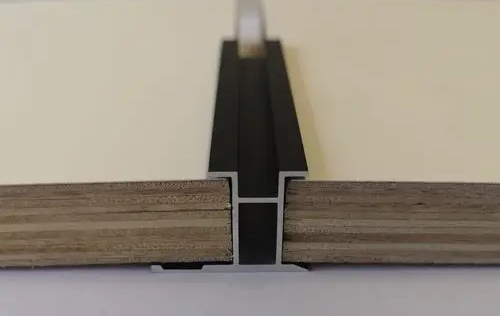 Aluminum decorative edge line
is a new type of decorative product for modern decoration. It plays the role of visual balance, beautifying decoration and protecting wall corners and floor in the decoration space. Our products are formed through processing, and the aluminum alloy decorative strip produced with the 6063 series have strong metallic textures and durability. For more information, please get in touch with us immediately to offer you the best price or free samples.