What Are the Types of Shenghai Aluminium Edge Trim
Updated: 9 Aug 2021
Aluminium edge trim is light in weight but very strong and durable. It has a bright metallic lustre, good light resistance and weather resistance. Aluminum edge trim strip can be used for the crimping and closing lines of the decorative surface, the decorative painting, or the decorative mirror's frame edge. It can be used as a border for billboards, signs, etc. It can also be used as a decorative thread on furniture, sliding grooves for glass doors, etc. Our aluminum edging trims are mainly used in building decoration—for example, tiles, floor cover, carpet cover, stair, etc.

To visit Aluminum Edge Trim Catalog
https://www.shenghai-alu.com/purpose/tile-trim-floor-edge-carpet-cover.3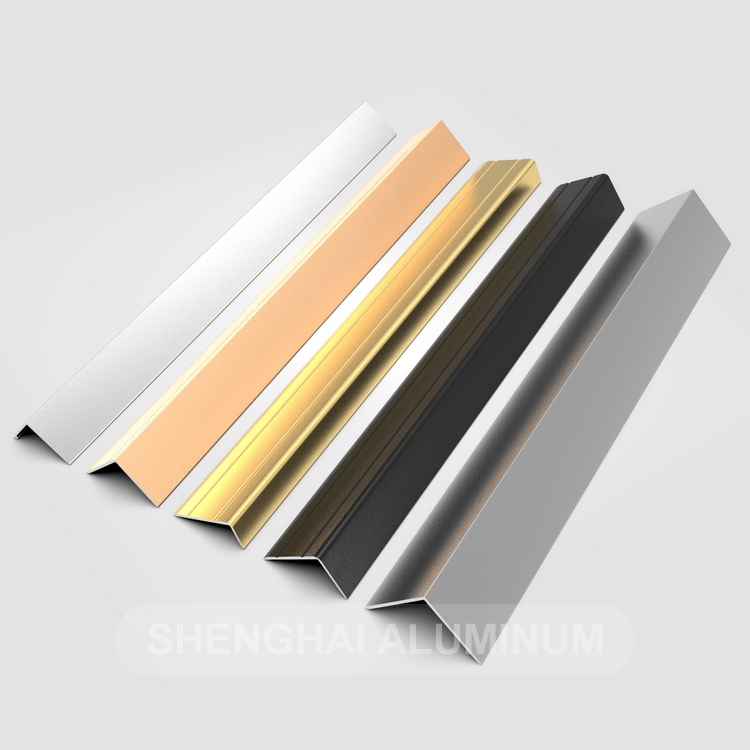 1. Aluminum Tile Edge Trim
Aluminium strips for tiles are generally used at the 90° corner closing of the tiles to play anti-collision decoration. At the same time, aluminum tile edging strip can complement the seamless splicing of various shapes between tiles. For example, the splicing between rounded tiles.
Shenghai aluminium tile trim type
(1)Aluminum round tile trim
(2)Aluminium inside corner round tile trim
(3)Aluminum Corner tile trim
(4)Aluminum decorative skirting board
(5)Aluminum bullnose tile edging trim
Shenghai aluminium tile trim feature
Color: silver, black, bronze, champagne or customized;
Size: tile trim strip (H: 6mm, 8mm, 9mm, 10mm, 11mm, 12.5mm, 15mm L: 250cm, 300cm or customized); decorative skirting board (H: 60, 80, 100mm L: 250cm or customized).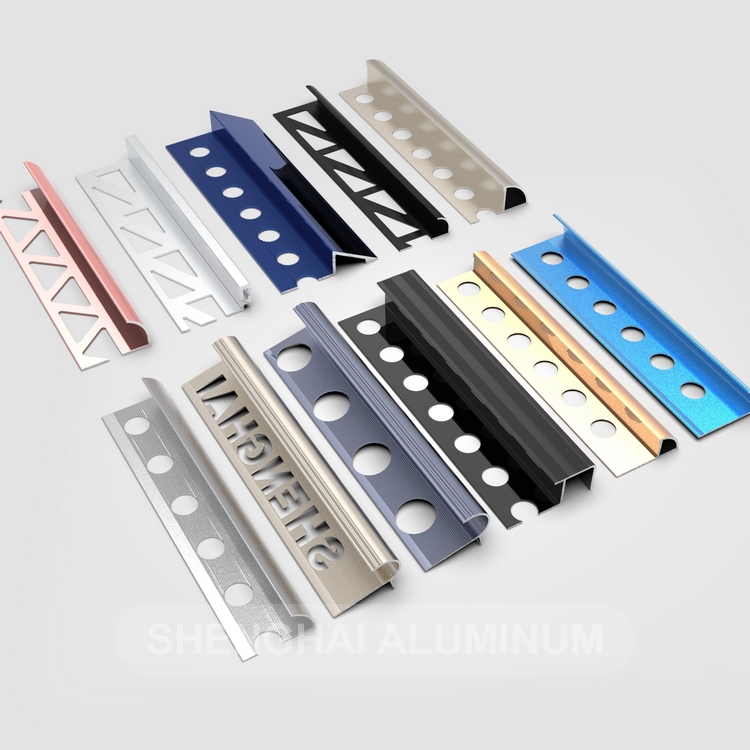 2. Aluminium Carpet Cover Edge Trim
Aluminium carpet strip trim is mainly used on carpets. Because carpet paving materials of different thicknesses need to be smoothly connected and transitioned, aluminum strip edge trim is used exclusively between the carpets. For example, carpets on the boarding aisles of airports, carpets on public passages of large buildings, carpets on large indoor areas, and carpets on indoor door sills.
Aluminium carpet edge trim feature:
(1) Alleviate the drop on the ground;
(2) Avoid slipping and moving the carpet when walking;
(3) Protect the edge of the carpet, not to warp and not to fall off the line;
(4) Keep the ground level and the centre of the carpet can not be drummed;
(5) The exterior decoration is excellent and the effect is more potent.
3. Aluminium Floor Trims
After the floor is finished, expansion joints are usually left around. PVC, solid wood, marble, ceramics, aluminum floor trims are generally used according to the decoration style to close the expansion joints.
E.g
(1)The gap between floor and the wall
It can be closed with aluminum flooring trim.
(2) Floors and fixed furniture, such as wardrobes, desks, etc. made on-site or as a whole
L shape aluminium floor trim strip is commonly used for closing, and the visible surface width is about 2cm. The colours are diverse and can be matched with a variety of styles. This closing method is more beautiful and the transition is more natural. The surface of the aluminum profiles material has been treated with an anti-oxidation process, which is resistant to ageing and has a longer service life.
(3) The gap between the floor and the door sill
Most of them use t shaped aluminium floor trim strips for closing treatment. The visible surface width of the line is generally about 4cm, and the appearance surface is curved. Because there will be an error in the horizontal plane between the threshold stone and the wooden floor, the aluminum floor edge trim is inclined at an angle, and the floor will form a transition between the two. After such a treatment, it will not look very abrupt and will be very coordinated.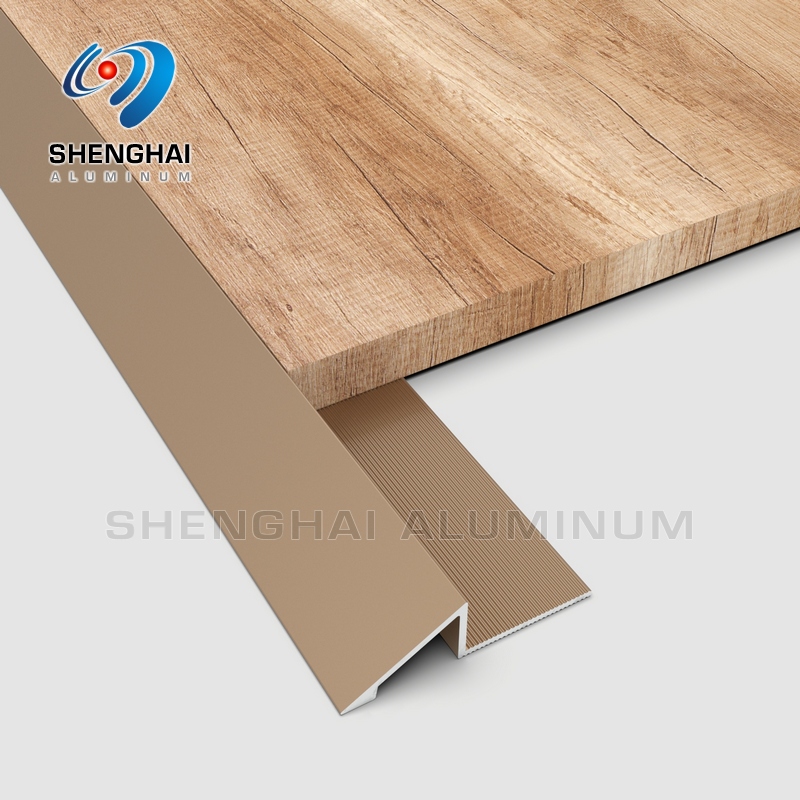 4.Aluminium Listello Trim
The aluminium listello trim offers a decorative border between tile on the wall and floor
coverings. Aluminium listello trim is anchored in the mortar bond between tile courses.
5. Aluminum Stair Trim
Aluminum edge trim is used in stairs to protect the surface of the stairs from damage, prevent people from sliding up and down the stairs and injure people, and can decorate the stairs, which plays a beautiful role. Many home decorations, large shopping malls, office buildings, movie theatres, hospitals, schools, etc., will use aluminum stair edging trim.
Foshan Shenghai is a professional aluminium profile manufacturer supplier. It has rich experience in aluminum edge trim. More than ten countries are cooperating with us about aluminium trims. If you are looking for an aluminium trim manufacturer, please feel free to contact us. We will provide you with professional solutions.
View more
aluminium edge trim
Email: sales@shenghai-alu.com