Profile Factory Offers You the Best Slatwall Panel Inserts
Updated: 8 Apr 2022
What is aluminum Slatwall Panel Inserts
Aluminum slatwall panel is an architectural trim material that features horizontal fluting (slatwall strips). They are held together in a serrated form. The main purpose of slatwall inserts aluminium is to display the product, and
slatwall display panels inserts
can be used in a variety of ways, either to display the product directly or in the form of a display poster. In general, aluminium slatwall provides a versatile display system for retail shops, showrooms, storage and exhibition purposes.
Customized Slatwall Panel Inserts Design
Standard
slatwall panels
are 2400 mm x 1200 mm. The sheets can be cut to your specific size requirements and can be manufactured in either landscape or portrait format. We can produce customised slatwall strips panels to meet your requirements. any length, thickness, colour, etc. can be customised. aluminium profile manufacturers have the advantage of being able to manufacture slatwall strips to suit any customer's individual requirements.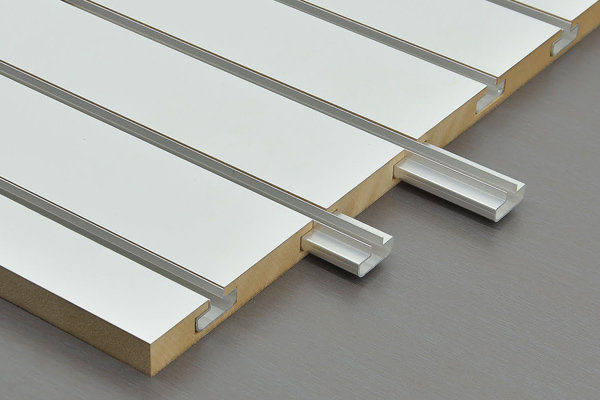 Aluminum Slatwall Panel Inserts Feature
Grade: 6000series(6061/6063)
Size: 8-200mm we all can
Thickness: more than 0.4mm we all can
Length: 910/1220/2440mm or customized
Color: Clear silver, black, golden, champagne, bronze, or OEM
Surface Treatment: Mill finished, mechanical polished, anodized, powder coated, sandblasted, electrophoresis, wooden grain, etc
Deep Processing: Precise cutting, CNC drilling, punching, bending, milling, tapping, riveting, assembly, etc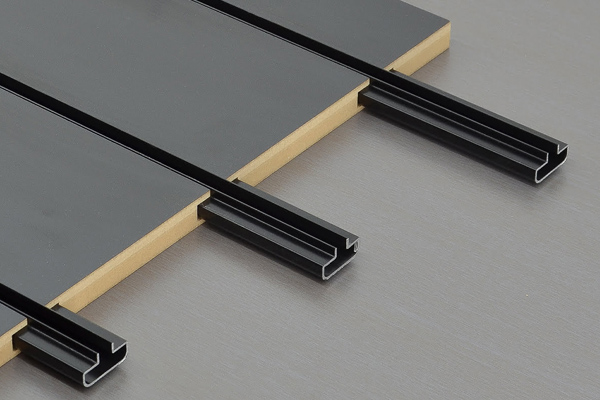 Advantage of Shenghai Slatwall Metal Inserts
We are a professional aluminium manufacturer. Over 11 years of experience in the production of aluminum materials. The advantages of choosing our slatwall metal inserts are particularly clear. Both price and quality are guaranteed. We can offer you the best quality slatwall panels with metal inserts at the best price.
Shenghai can design the look of slatwall display boards inserts. A look that easily attracts customers will add a different feel to your product display and customer experience. Increase the visibility of your brand.
Slat wall panel inserts are easy to install with our best retail slatwall accessories, so customers can quickly install and use them according to the installation diagram.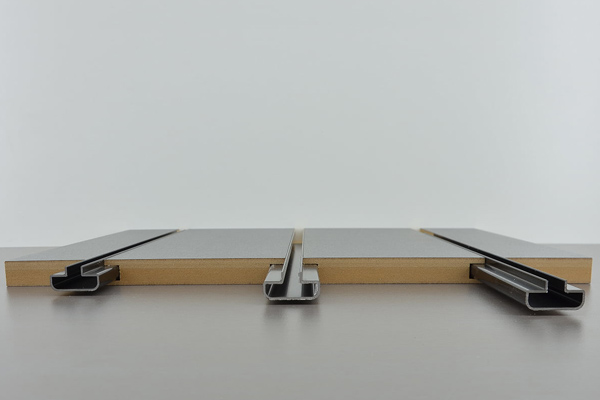 Choose from a wide range of SHENGHAI
slatwall metal inserts
, which can also be customized. aluminum slatwall inserts will always make your shop shine. To find out more about slatwall display panel inserts,
please visit:
https://www.shenghai-alu.com/purpose/display-aluminum-slatwall-insert.4