Is Aluminum Profile Good for Kitchen Cabinet
Updated: 17 May 2023
What is aluminum kitchen cabinet
No matter where, aluminum cabinets are very popular. Because aluminum profiles have more extendable functions than wooden cabinets. Aluminum kitchen cabinets are moisture, heat, and corrosion resistant, making them suitable for kitchen environments. They are also easy to clean and maintain and offer design flexibility in a variety of colors and styles. Kitchen cabinet profiles are light in weight, easy to install, and very convenient to transport. It is a perfect choice to choose aluminum profiles as kitchen cabinets.
Aluminum kitchen cabinets are constructed using aluminum frames, panels and fittings. The frame is usually made of extruded aluminum extrusions that are lightweight but strong enough to support the cabinet structure. Panels can be made of aluminum sheet or glass. Cabinets may also feature aluminum handles, hinges, and other hardware. Shenghai Aluminum can provide accessories related to
aluminum kitchen cabinets
, which can save your time and cost.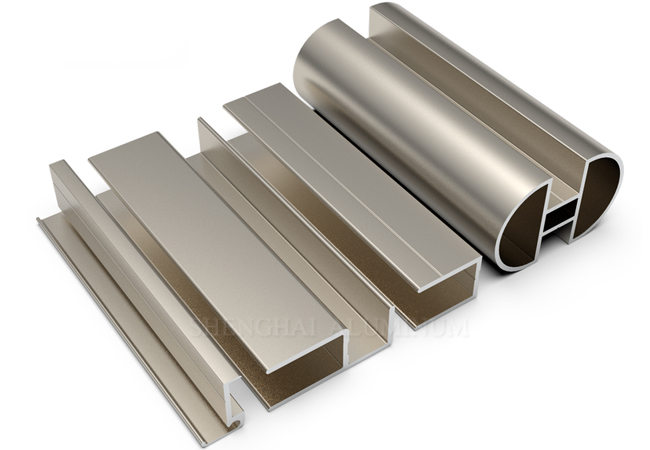 One of the main advantages of aluminum kitchen cabinets is their durability. Aluminum is resistant to moisture, heat, and corrosion, making it ideal for kitchen environments with constant exposure to water and steam. It is also less prone to warping, cracking, or shrinking than wooden kitchen cabinets.
Despite the many advantages of aluminum, there is a growing demand for aluminum cabinets, making these cabinets the top choice for kitchen cabinets.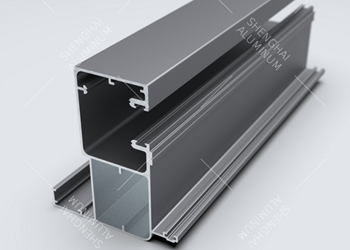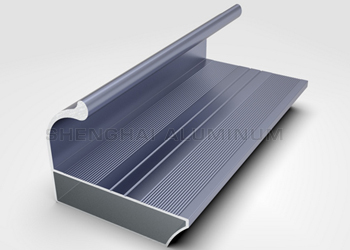 Why choose aluminum profile for kitchen cabinets
While wood cabinets still exist,
full aluminum cabinets
have become popular. To be honest, compared with wooden cabinets, all aluminum cabinets are very good except that the price is slightly higher. After all, aluminum cabinets make up for the shortcomings of wooden cabinets, making the cabinets more perfect and meeting people's needs.
1. durable
Aluminum cabinets can withstand heavy use, resist corrosion, and maintain their structural integrity over time. Wooden cabinets are relatively easy to penetrate, and in the long run, the cabinets will be oxidized and corroded by acid, alkali, oil, vinegar, tea, etc. Of course, aluminum kitchen cabinets are more durable and stronger than cabinets made of any other material.
2. Fire resistance
Aluminum has inherent fire-resistant properties, making it a safer choice for kitchen cabinets. It has a high melting point and does not release toxic gases when heated, which is critical in the event of a fire.
3. Waterproof
Kitchens are prone to moisture, especially around the sink and cooking area. Aluminum is highly moisture-resistant and helps prevent warping, swelling, or rot with wood cabinets.
4. Durable performance
In fact, the durability of aluminum cabinets is largely due to the thickness and structure of the designed aluminum profiles. Shenghai Aluminum provides a cabinet profile with sufficient thickness and outstanding design, making the cabinet have good support and not be easy to bend or deform.
5. Anti-rust
The stabilizing properties of aluminum and its oxidizing treatment help prevent rust in aluminum cabinets. Shenghai Aluminum uses high-quality 6063 and 6061 aluminum, guaranteeing that your kitchen cabinets are 100% rust-proof. The surface treatment of our cabinet profiles can be powder coating, anodizing, etc. Rich colors and novel designs. In the market, very popular.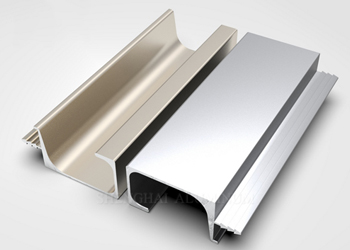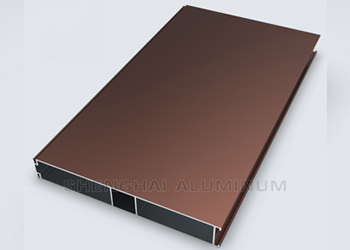 Aluminum kitchen cabinets are popular, and the responsibility of aluminum profile factories is becoming more and more important. Good quality kitchen cabinet profiles must be good aluminum alloy materials. You can always trust China Shenghai Aluminum. We strictly control every step from the selection of aluminum rods to the production of aluminum cabinets.
SHENGHAI Aluminum
can give you the best quality and a favorable price. Please leave us a message or email; looking forward to your news.