How to Choose Your Own Aluminum Cabinet Handles
Updated: 25 Aug 2022
About Extrude Aluminum Handle for Cabinet
Aluminum profile handles are not only corrosion resistant but also decorative and aesthetic. Nowadays, handle aluminum has become a stylish and practical household handle, widely used in furniture, cabinets, doors and windows.
Handle profiles are made from aluminium bars extruded by extrusion machine. Then the product is formed through deep processing such as cutting, drilling, tapping, grinding, polishing and anodising.
As the processing technology of aluminium alloy handle continues to progress, the use of aluminium handle is becoming more widespread.
Aluminum handles
are being used increasingly for furniture, cabinets, aluminium alloy doors and windows. Different styles, lengths and colors can effectively improve the beauty and practicality of the products.
With the progress of surface treatment technology of aluminum profiles. Various colors can get by anodising, electroplating, powder coating and other processes.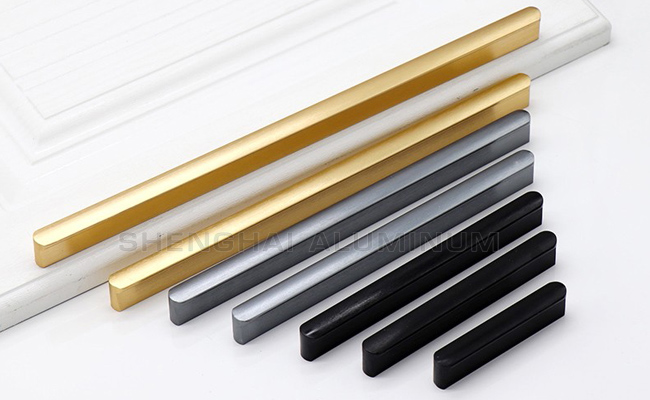 Choose your Own Aluminum Cabinet Handles
In the cabinet making process, many people choose the standard aluminum wardrobe and kitchen handle. Although this is an insignificant detail, it determines the whole cabinet's style and class. For a good cabinet design, the type of aluminum handle is important. For example
1. Long handle aluminum
Extremely minimalist style of the long handle is generally black, with a white closet. Can create a minimal and elegant black and white visual.
2. Aluminum knob
Simple knob handle, used in the design of minimalist button type cabinet doors. A simple and modern space can make the room look more dexterous and comfortable.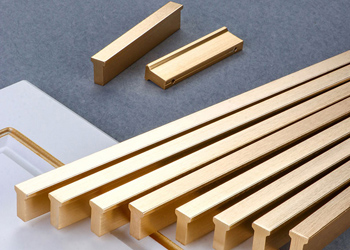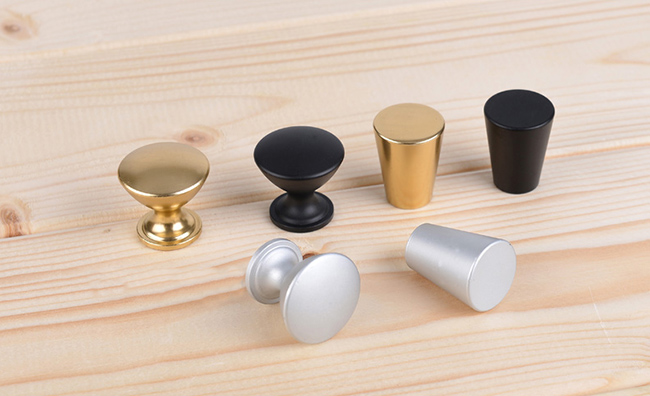 3. Arc aluminum pull handle
The arc pull handle is a more conventional and simple aluminum cupboard handle that is more standardized and relatively practical overall.
4. Hidden cabinet handles
High-end hidden cabinet handles are a simple and stylish design to open the cabinet door.
5. Copper color pull handle
Light luxury copper cabinet handles are generally used in the space with light luxury style. The texture of copper color makes the room look gorgeous and delicate.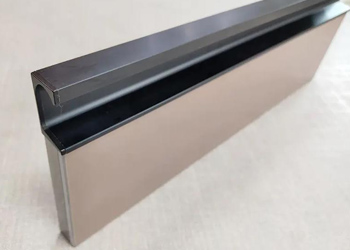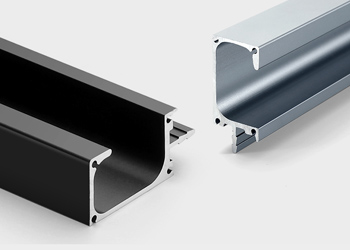 In addition to the aluminum profile handles described above, Shenghai Aluminium can customize aluminum handles to suit your needs. You may wonder why you should choose aluminum handles instead of stainless steel handles and zinc alloy handles.
Aluminum profile handle features
1. Winter cold, stainless steel feel poor, can only use the warm color pull. And aluminum handles, by powder coating and fluorocarbon paint treatment, can meet the customer's requirements for color.
2. If the handle is more used in places with high traffic flow, due to the material characteristics, easy to cause corrosion on the surface of stainless steel. Thus, rust or fading. The use of aluminum alloy material after pickling, passivation and other treatment. And then, after electrostatic spraying, to protect the corrosion resistance degree.
3. 3mm wall thickness aluminum handle, the cost is lower than 1.2mm 304 stainless steel handle.
4. Anti-bacterial function can be added to meet public places such as hotel catering, public medical, educational institutions.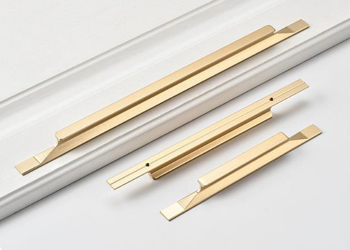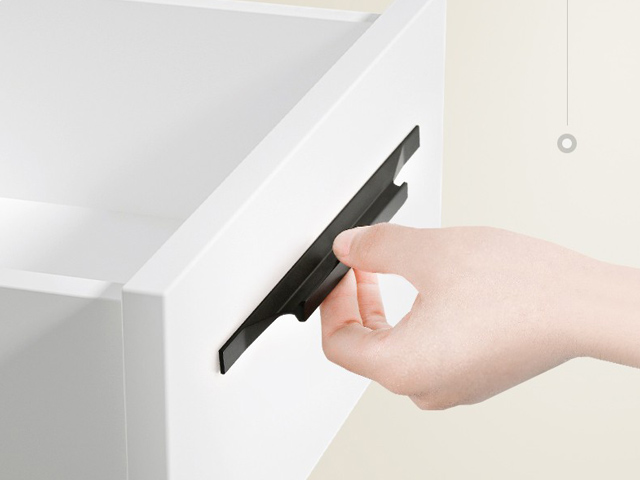 We are a professional
aluminum manufacturer
with over 10 years of experience designing and producing
aluminum cabinet handles
.
Shenghai Aluminum
is fully capable of providing the perfect aluminum profile handle solution for your cabinets, furniture, doors and windows. Contact us today to have your aluminum handle made.