Aluminum Profile is the Best Choice for Picture Frame
Updated: 9 May 2023
Aluminum Picture
Extrusion
Frame
Aluminum picture frame profiles are aluminum materials used to make photo frames, usually made of aluminum alloy. They have the advantages of lightweight, strong, corrosion resistant, easy processing and good appearance, so they are widely used in picture (photo) frames, poster frames, billboards and display cabinets.
Many types and specifications of
aluminum metal frame pictures
can be selected according to needs. Common profiles include flat type, three-dimensional type and splicing type, etc. In addition, it can also be classified according to the surface treatment method, such as anodizing, spraying, chrome plating, etc.
Making aluminum picture frames usually includes cutting, stamping, forming, welding, surface treatment and other links. The production precision is high, and it needs to use professional equipment and technology to complete.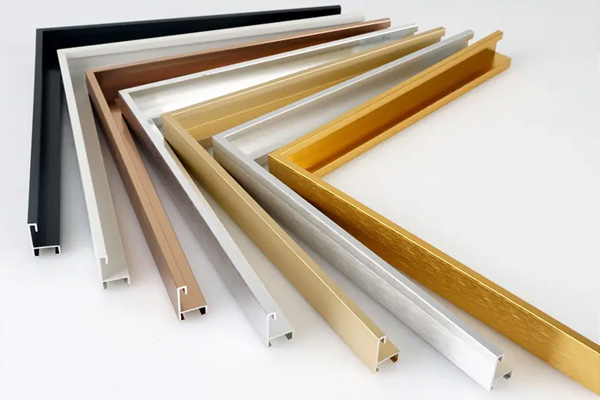 Why use aluminum extrusion for picture frames
Aluminum extrusions are a popular choice for picture frames because they are lightweight, durable and have a clean, modern look. It's also relatively inexpensive compared to other framing materials like wood or metal alloys. Moreover, aluminum extrusion profiles are a very malleable metal. It can be easily extruded or machined into frames of various sizes and styles. Aluminum is also resistant to rust and corrosion. It is ideal for framing artwork or photos displayed in high-humidity environments.
Another advantage of aluminum frames is that they are easy to maintain and clean. They can be wiped down with a damp cloth or cleaned with mild soap and water, making them a low-maintenance option for framing.
Aluminum framing is a practical and versatile material that offers a range of advantages for picture frames, including strength, durability and affordability. Shenghai Aluminum provides you with high-quality aluminum photo frame service. Welcome to contact us.
What are the advantages of aluminum picture profiles
Aluminum profiles are developing rapidly and are widely used in various industries. For home decoration, aluminum is used for tile trim, skirting, LED strips, and picture frames. So what are the advantages of choosing aluminum profile as a photo frame
1. Product standardization
The developed aluminum frame adopts mechanical digital cutting and processing, and the appearance and size of the photo frame products can be precisely controlled so that the standardized production of products can be achieved.
2. Product durability
The phase frame is made of aluminum profile, which can achieve the effect of corrosion resistance. Compared with plastic, iron, and stainless steel frames, aluminum photo frames are more cost-effective.
3. Fast production cycle and convenient transportation
The production cycle of aluminum profile frames is fast. The frame is light in weight and can be disassembled and assembled for easy transportation.
4. Overall aesthetics
After the traditional photo extrusion frame is made, the appearance is corroded to varying degrees due to the material problems of the photo frame itself, leading to an increase in cleaning and maintenance costs later. If aluminium profiles are used, because the surface of aluminum profiles is smooth and delicate, it is not easy to hide dirt, and the cleaning cost in the later period is relatively low.
5. Sand blasting, anodizing, and other processing
The aluminum frame can show its unique metal texture. The colorful sandblasting process and machining shape make the aluminum alloy frame more colorful. It has become the preferred choice of customers.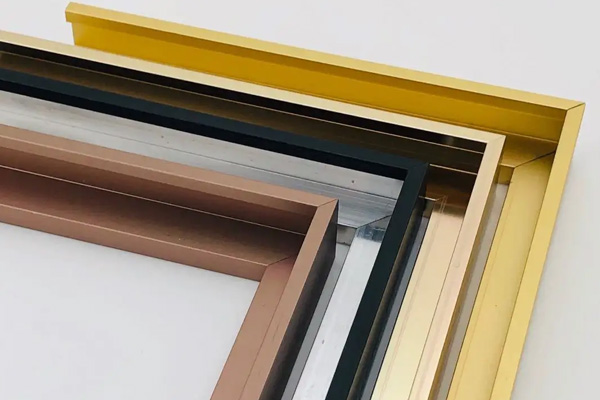 In general, aluminum profiles are a good choice for photo extrusion frames. The variety is rich, the quality is good, and the price is favorable. If you need to develop an
aluminum picture frame project
, you can contact Shenghai Aluminum. We are looking forward to your consultation.