Aluminum Profile Handle
Updated: 3 Mar 2022
About Aluminum Profile Handle for Furniture Wardrobe and Kitchen Cabinet, Door & Window
In handles of various materials, it is widely and universally used. It's affordable, sturdy, and durable. Even if the
aluminium push pull handle
is used for a long time, there will be no fading phenomenon. The aluminum cabinet handle adopts multi-layer electroplating in process technology, making the door handle's surface process more refined and have good wear resistance. The aluminum alloy handle has a simple and elegant shape and has good oil stain resistance. It is very suitable for use in the kitchen, and it is also convenient for cleaning and maintenance.
In daily life, aluminum extruded handles can be found anywhere. Aluminum pull handles are widely used, such as wardrobes, TV cabinets, tatami, aluminum alloy doors and windows, glass doors, drawers, etc. Diverse styles, modern minimalist style, American style, European style, children's style, etc. Different styles can be applied in other places.

Aluminum handles are compatible with different finishes. The most common ones include nickel, chrome, sandblasting, pewter, matte, antique brass, anodized black, and antiqued copper.
Aluminum handles can now be custom designed in any style and color. Where can we buy the best aluminum handles for kitchen cabinet door, sliding door, drawer, cupboard, etc.? China Shenghai Aluminum Profile is the best manufacturer. Buy from Shenghai to meet your every need for an aluminum handle.

Aluminum Profile Handle Catalog
---
Types of aluminum profile handle for furniture wardrobe and kitchen cabinet
1.Straight aluminum handle: aluminum handle is formed into a straight line, mainly to achieve a straight line effect after installation. Now the wardrobe & kitchen door is using this straight handle.
2.Bending aluminum handle: The aluminum alloy profile is bent at different shapes through bending machines or CNC. The main purpose is to meet the customer's decorative requirements.
3.C-shaped handle: mainly aluminum profile squeezed into a shape similar to "C."
4.G handle aluminium profile.
5.Combined handle: through two different styles of profiles or die castings combined.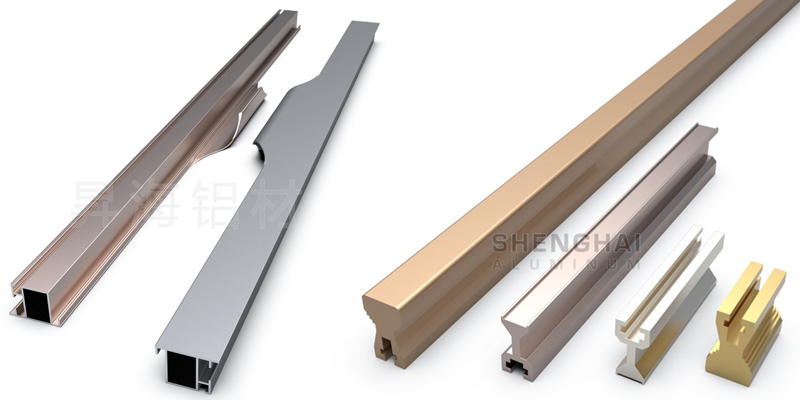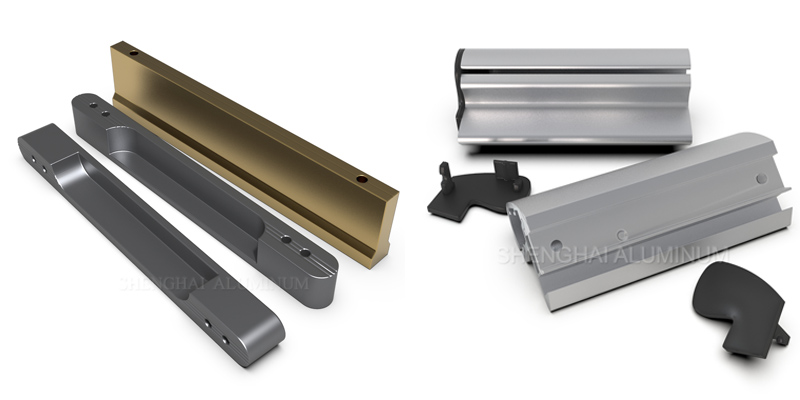 Deep processing aluminum handle
CNC machining: Whether it requires high shape or high precision, it can be completed by our CNC machined. For example, drilling, cutting, milling, brushing, polishing, turning, pocketing, facing, punching, tapping, etc.
Aluminum handle finish: powder coated, anodized, electrophoresis. Common colors are matte, antique brass, anodized black, champagne, silver gray, gold, silver, bright chrome, nickel, antique copper, imitation bronze, woodgrain.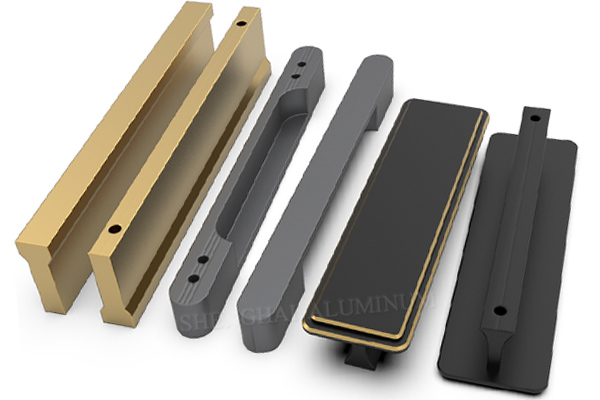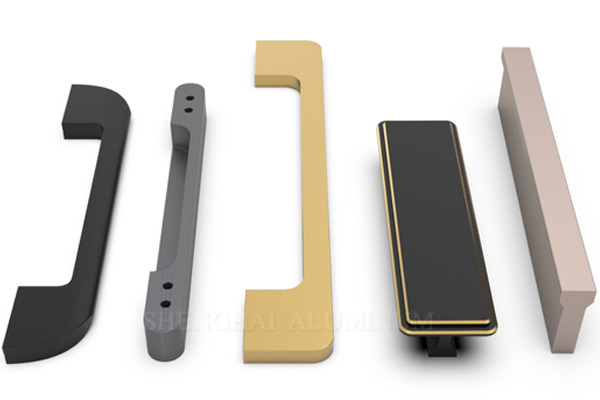 Aluminum extrusion handle specification
Screw hole distance (Hole Pitch): 32mm/64mm/96mm/128mm/160mm/192mm/224mm
Package: Inner Polybag + Outer Carton
Color: Matte, antique brass, anodized black, champagne, silver gray, gold, silver, bright chrome, nickel, etc.
Aluminum profile handle application
Kitchen, Bathroom, Home Office, Living Room, Bedroom, Dining, Babies and kids, Outdoor, Hotel, Villia, Apartment, Office Building, Hospital, School, Mall, Sports Venues, Leisure Facilities, Supermarket, Warehouse, Workshop, Park, Farmhouse, Courtyard, Other, Storage & Closet, Exterior, Wine Cellar, Entry, Hall, Home Bar, Staircase, Basement, Garage & Shed, Gym, Laundry.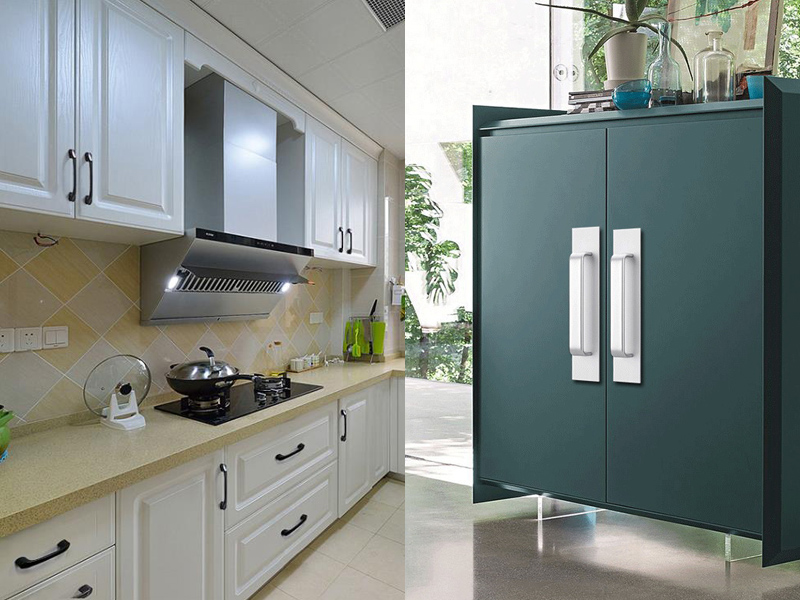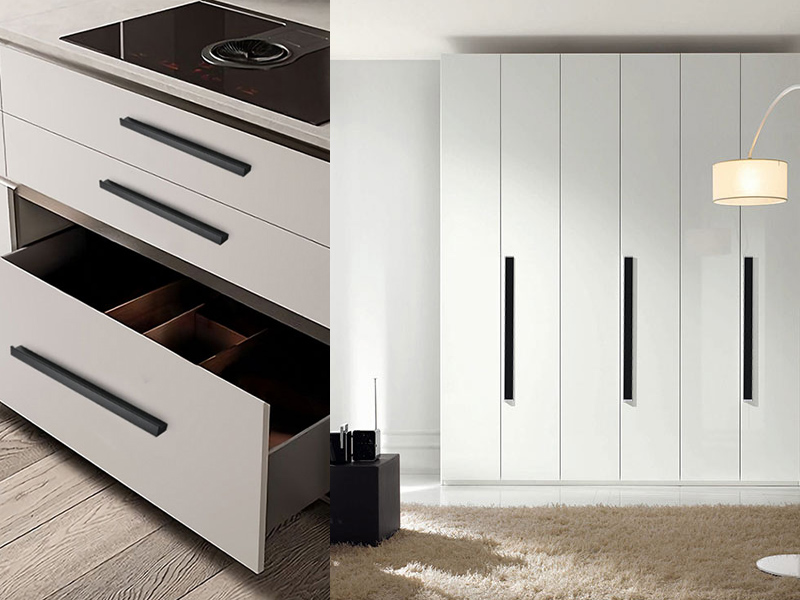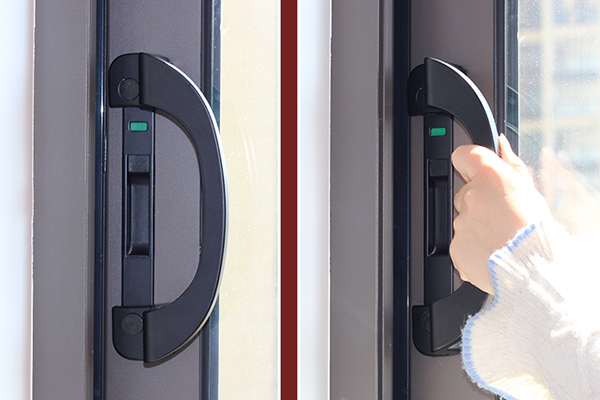 What can we do for you
We can provide aluminum extrusion, product deep processing, OEM&ODM service, etc. Shenghai has 7 extrusion machines, CNC machines, anodized, powder coated, electrophoresis equipment. So we can do fast shipping within 15 days without worrying about the production volume.
If you are looking for an honest and powerful supplier of
aluminum handles
to provide you with reliable and useful aluminum handles for doors, windows and cabinets, Shenghai can help you. For over 11 years, we have been supplying the best and highest quality aluminum handles to our customers worldwide.