T Shaped Aluminium Floor Trim Transition Strip for Yugoslavia
Place of Origin:
Guangdong, China (Mainland)
Surface Treatment:
Mill finish, powder coated, anodized, electrophoresis, Polishing
Machining:
High Precision CNC Machining
Deep Process:
Precise cutting, drilling, milling, fabricating
CONTACT NOW
Product Description
Aluminum edge trim strip plays a beautiful role in decoration. Aluminum edge trim is wall panel line, aluminum alloy line, edge trim, U-shaped strip, aluminum skirting line. Aluminum edge trims various building decoration materials such as aluminum trim for tile/floor/carpet, U-shaped strips, T-shaped strips, trimming strips, aluminum skirting lines, etc., can be customized.
Aluminum trim transition strip various building decoration materials.Our aluminium floor strips create clean lines and protect the edges of your floor,giving your project a slick,professional finish.


Service We provide:


1. Professional technical team Suggestions improvement for you about your product drawings.
2. Professional quality inspectors to Ensure the quality and compliance of your products.
3. Professional staff to match custom colors for you,make samples for you if you need.
4. Professional die development capabilities.
5. Professional aluminum manufacturer experience, more than 10 years.


Shenghai Aluminum edge trim Product Feature:
1.Surface treatments: Mill finish, Powder coated, Anodized, Wood grain, Electrophoresis, Polishing, Brushed, etc.;
2.Color: Silver, Champagne, Bronze, Golden, Black, Wood grain, Sand coating, Anodized Acid and alkali or Customized;
3.Length: 2.4m, 2.5m, 2.6m, 3.0m or customized;
4.Height: 4cm, 5cm, 6cm, 7cm, 8cm, 10cm or customized;
5.Thickness: 0.75mm, 1.0mm, 1.2mm, 1.33mm, 1.5mm or customized;
6.Shaped: L shaped, T shaped, square edge, round edge, ect.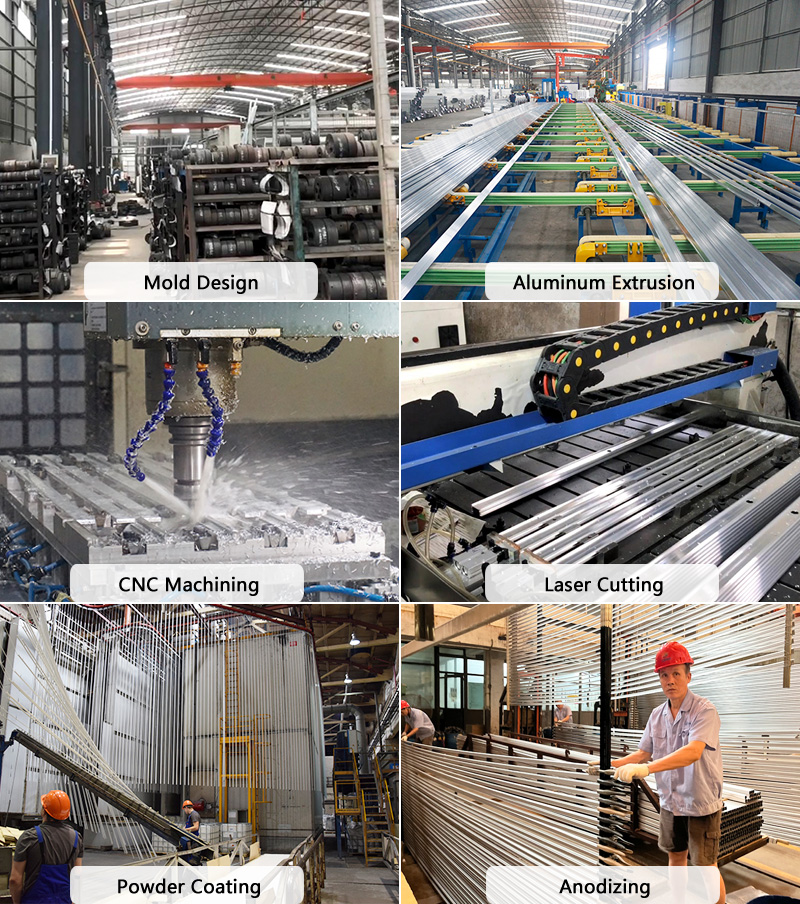 Product Application
Aluminum profile trim for tiles
Aluminum floor transition trim strip
Aluminium carpet edge decoration
Aluminium listello trim
Aluminum stair trim
Aluminum skirting baseboards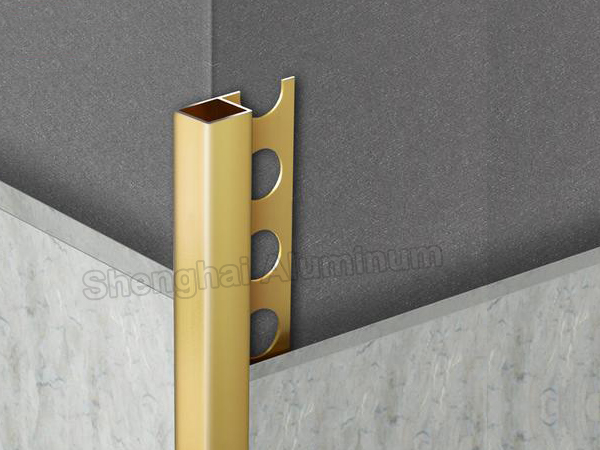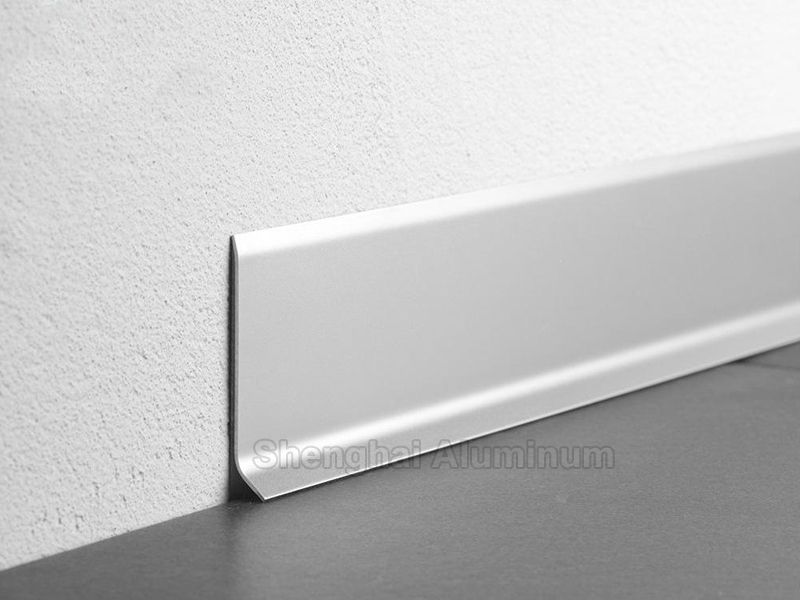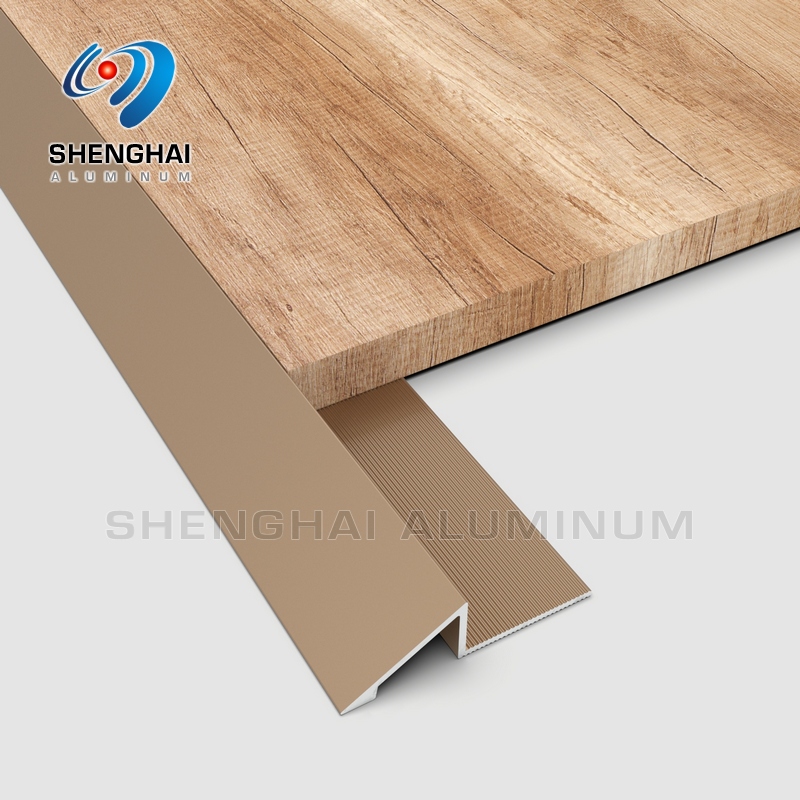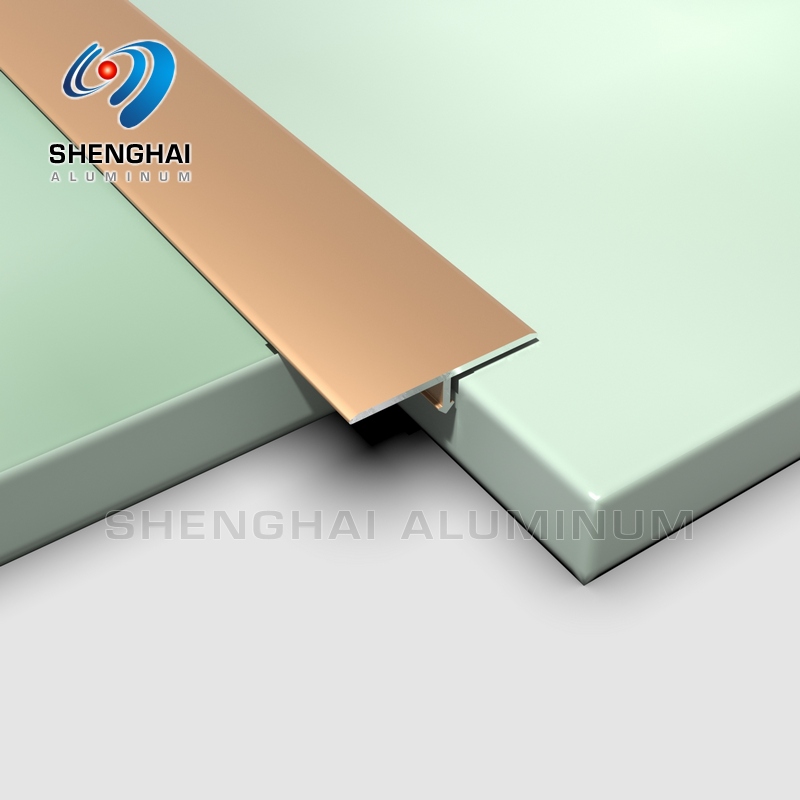 Leave a Message